Iowa State's 34-17 victory over Oregon in the 2021 Fiesta Bowl was one of the biggest wins in program history. The athletics department received congratulations on the victory months after the game, not because fans were continuously rewatching it. They were just checking their mailbox.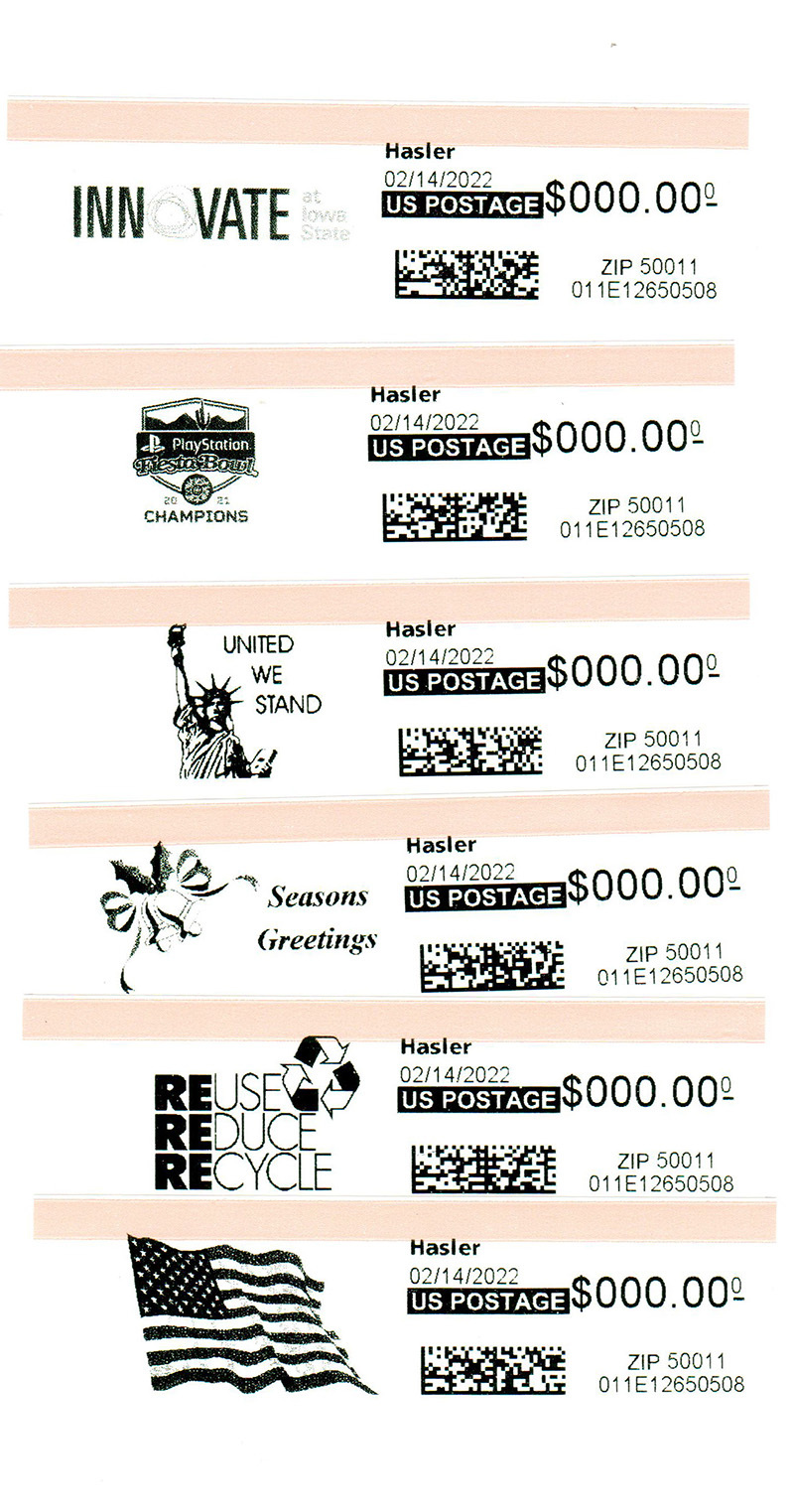 The victory led to one of the latest mail meter ads on every piece of outgoing university mail recognizing the accomplishment. In 2021, about 2,000 pieces of mail ran through three meters each weekday, postal and parcel services manager Bob Tott said.
Fans took notice.
"After the Fiesta Bowl win, we ran the ad the whole spring semester," Tott said. "I know it surprised the football program when people commented on it. It does leave an impression."
Meter ads are special at ISU, most frequently reserved for football bowl victories. The brand positioning program "Innovate at Iowa State" has been used. The university's sesquicentennial celebration in 2007-08 also warranted a special mail meter.
"They are really for a university event, celebration or achievement," said university marketing director Carole Custer.
The latest meter ad will feature "Reuse, Reduce, Recycle" during the month of March in support of the Live Green initiative.
The first meter ad appeared after coach Dan McCarney led the Cyclones to a 37-29 victory over Pittsburgh in the 2000 Insight.com Bowl.
"We had a championship logo made and got it approved through the bowl," said Custer, who has done the same with each successive bowl victory. "The number of impressions that it makes serves us well."
Technology makes it easier
Meter ads are a logo or personalized message printed on the envelope, boosting brand visibility. Prior to a digital upgrade in 2009 that allows a JPEG image to be turned into a meter ad in a day or two, the process was far more involved and time-consuming.
Football bowl victories since 2000
Insight.com Bowl: ISU 37, Pittsburgh 29 (2000)
Independence Bowl: ISU 17, Miami (Ohio) 13 (2004)
Insight Bowl: ISU 14, Minnesota 13 (2009)
Liberty Bowl: ISU 21, Memphis 20 (2017)
Fiesta Bowl: ISU 34, Oregon 17 (2021)
"When we had mechanical meters, you had to purchase a metal slug to put in the meter which would have the message on it," said Tott, who had to order three slugs, one for each postage meter. "To make a slug you needed three to five weeks to get it. It was a lot of hurry up and wait."
"The last slug I ordered was the Pinstripe Bowl," said Tott of the 27-13 setback to Rutgers in 2011.
Custer praised postal and parcel services for its willingness to work together to honor the university, usually under a tight timeline.
"It really shows that can-do spirit at the university," she said.
Tott has a collection of past slugs -- some not used after a defeat -- tucked away in a drawer, but many were tossed after being used.