Early in her career, Claudia Lemper-Manahl worked in the pharmaceutical industry, and it's an experience the microbiologist fondly recalls. Collaborating with engineers and statisticians on projects expanded her perspective beyond DNA and bacteria.
"There was so much more than what you were studying," she said. "It was getting to see the bigger picture of what science does that excited me."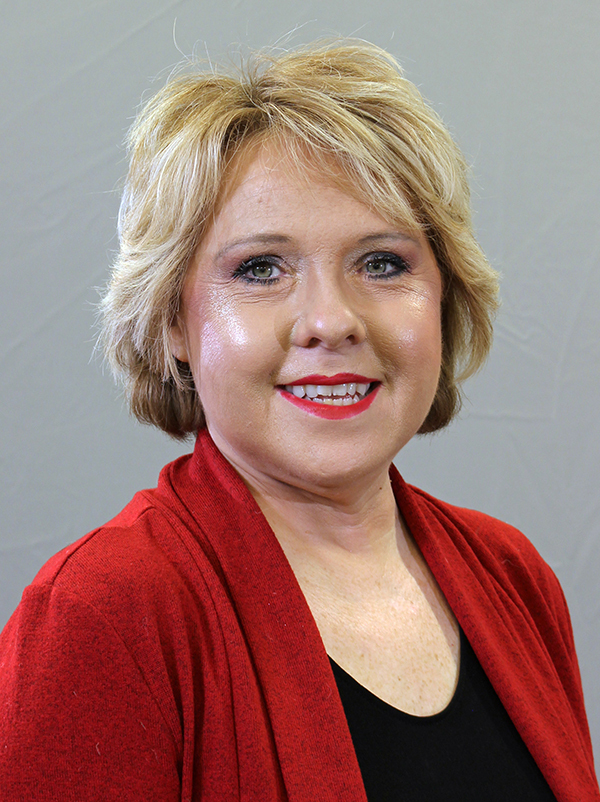 Lemper-Manahl, an associate teaching professor of plant pathology and microbiology, has aimed for that same big-picture enthusiasm in the 25 years she's taught undergraduate genetics and microbiology labs and led youth outreach efforts. It's why she leapt at the chance to be a part of a new program designed to forge faculty and staff connections with the Student Innovation Center (SICTR).
She's one of the eight faculty and staff selected as an SICTR consulting innovator, a roster of diverse ISU experts who are collaborating with the center to develop and deliver innovation programming, events and industry-sponsored experiences for students.
While many ISU employees are already engaged with SICTR to advance student innovation -- often as technical advisors or skill coaches -- the faculty and staff innovators program creates a formal role for lending expertise and curating student experiences, providing recognition for work that's above and beyond usual job duties, said Karen Piconi Kerns, director of innovation programs.
"Students engaging faculty and staff as consulting experts advances their understanding of how to advocate for themselves and advance their projects. These faculty and staff advisors are crucial contributors to our program," she said.
The program also encourages participation and emphasizes the mutual benefits, Piconi Kerns said. Consulting innovators receive professional development funds ranging from $2,000 to $5,000 and work closely with industry experts, innovators-in-residence, students seeking challenges and colleagues with shared sensibilities. Those relationships could lead to private-sector funding, graduate student recruits or new collaborations with peers, she said.
Lemper-Manahl said the contacts she's made across campus as a consulting innovator have been valuable and invigorating, like she's joined an innovation-focused community.
"The No. 1 thing has been connecting with other people who are like-minded about innovation," she said. "That's worth everything."
The project Lemper-Manahl has taken on as a consulting innovator is CySI, an innovation challenge based on microbiology and forensics scheduled to debut this fall. She'll select an eight-person task force of students from various disciplines to design the details of the challenge, which will be held over one weekend day and take competing teams of undergraduates to locations across campus. The student team will be co-coached as part of the Innovation Fellows Program and students will receive credit toward their Fellowship goals. Students will apply for the task force positions, which will carry stipends and academic course credit.
In future years, new student task forces will design that year's challenge. Industry partners will vary based on the challenge topic. It also could be offered in the summer as a high-school outreach program.
"It could get people thinking and innovating in so many different ways," Lemper-Manahl said.
The student-driven aspect of CySI is one of the guiding principles in student innovation programming, which promotes independence, creativity and problem-solving. That's why consulting innovators assume the role of collaborating experts as opposed to teachers or advice-givers, Piconi Kerns said.
"Our goal is to companion students with consultants who give them an experience of invitation, permission and resourcing so they own and create innovation opportunities more proactively," Piconi Kerns said.
At the same time, the consulting innovator program also encourages faculty to get support for universitywide innovation experiences by bringing in industry innovators to give workshops or serve as technical experts or holding innovation-based events.
See the SICTR website for more information about the consulting innovator program. To explore what collaboration with the center could look like, co-create or sponsor an innovation experience or to serve as an industry innovation sprint consultant, contact Piconi Kerns at kpiconi@iastate.edu.