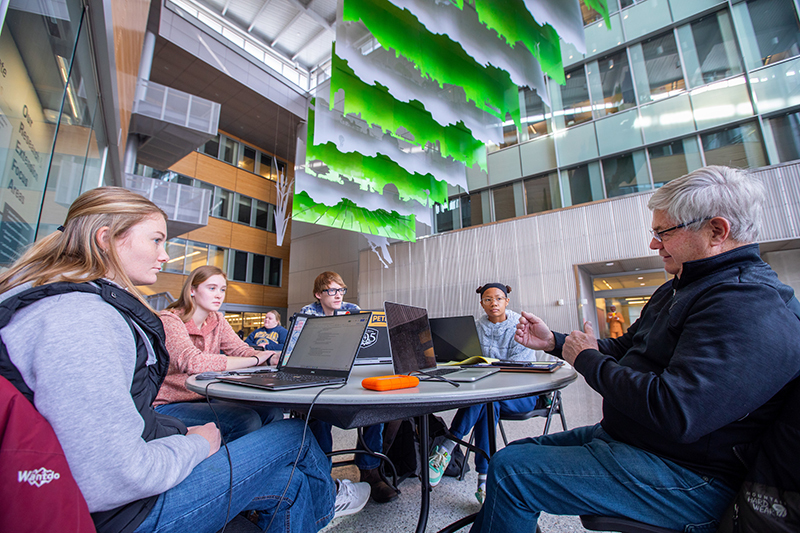 (From left), Agricultural and biosystems engineering seniors Katie Sobotka, Laura Rouse and Carl Howell and biological systems engineering junior Tayana Roark met with their capstone project sponsor, Bob Recker, owner of Waterloo-based Cedar Valley Innovation, in the Sukup atrium Tuesday. The hands-on project is the focus of the students' experience in the two-semester ABE 415/416, Agricultural and Biosystems Engineering Design.
The team is developing tools for simulated water erosion and water quality impacts, and creating models that communicate the impact of cropping choices.
"My great joy in life is working with capstone teams," said Recker of the experience. His company focuses on soil health, specifically identifying and testing opportunities for cash crops and companion crops that improve soil quality for future generations.