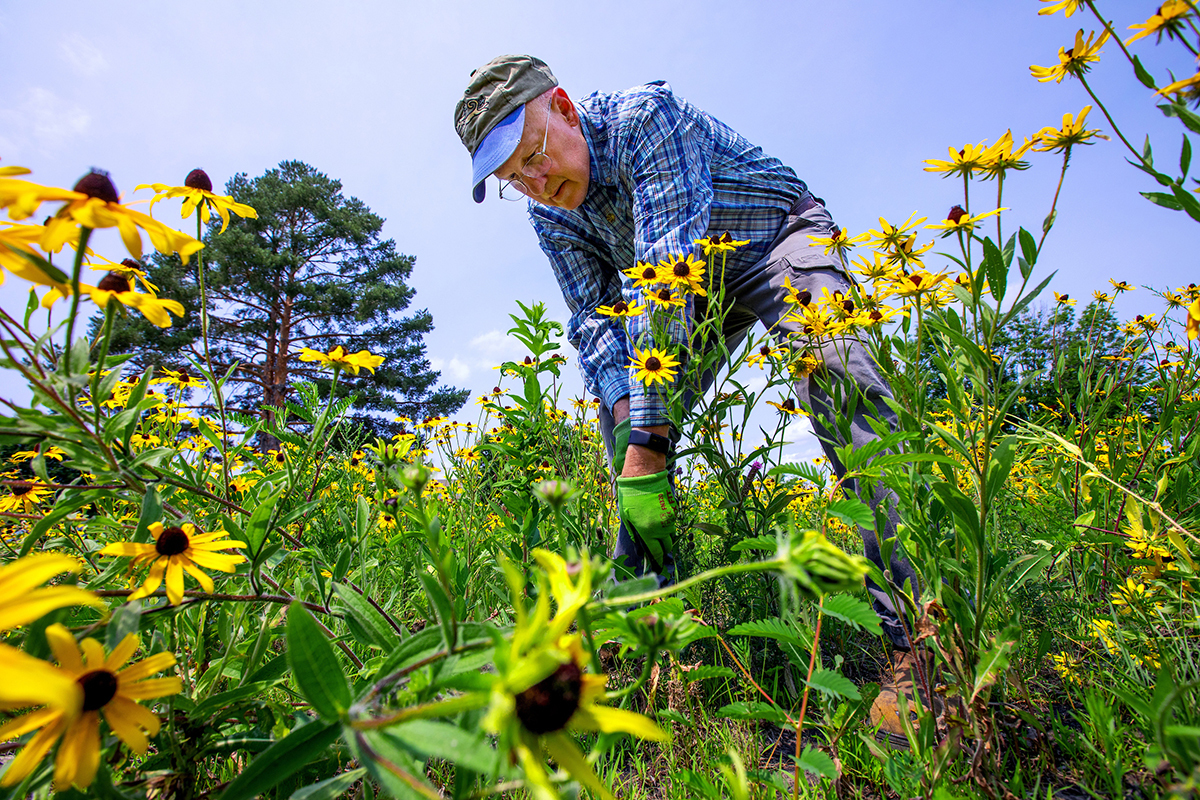 Surrounded by blooming Black-eyed Susans, Rick Hellmich pulls invasive weeds from a pollinator habitat plot at the former Genetics Lab site on Pammel Drive Monday morning. It's a plot he helped seed for the first time two years ago, following demolition of the building. The plot is in its third year; another one at the former Insectary site a block to the east went in a year earlier.
Hellmich, who retired from Iowa State in 2021 as a research entomologist with the USDA and affiliate professor in entomology, said he's made a hobby of volunteering his care and expertise for the two plots along Pammel Drive.
"I walk the plots and pull up weeds that drop a lot of seeds," he said.
The intent is to thin the vegetation and create more space for the Black-eyed Susans and other flowering plants to spread and thrive.
In addition to provide a habitat for monarch butterflies as well as bees and other pollinators, a pollinator habitat actually is less costly to establish and maintain than turf grass. And the sites present a teaching lab option.