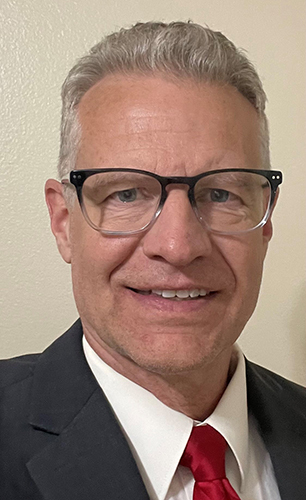 Michael Harwood, director of fiscal and facility operations for UM Housing at the University of Montana, Missoula, has been named associate vice president for campus life and director of residence, effective Aug. 11. The campus life unit, created in 2020, integrates the work of staff and student employees in the residence department, ISU Dining and the Memorial Union.
"I am thrilled to welcome Michael to Iowa State University. He will be a great addition to the campus life team and will provide exceptional leadership to the department of residence, ISU Dining and the Memorial Union," said senior vice president for student affairs Toyia Younger. "Michael will bring a wealth of knowledge to Iowa State. His extensive experience with housing, dining services, operations, finance and enrollment management will support our student-centered approach to providing a college experience where all Cyclones can succeed."
Harwood has more than 30 years of experience in student affairs. Prior to his role at Montana, he served as associate vice president for student success (2018-21) at Minnesota State University, Moorhead, and assistant vice president and assistant dean of student life (2008-17) at North Dakota State University, Fargo.
"Iowa State University is recognized for providing an outstanding living and learning experience for students," Harwood said. "I am excited to return to the Midwest and offer my skills and experience to advance the mission and vision of the institution and the division of student affairs."
Harwood earned a bachelor's degree in public administration from Montana State University, Bozeman, and a master's degree in counseling and college student personnel from Minnesota State University, Mankato.
He succeeds Pete Englin, who retired May 1 and had served in the residence leadership role since 2005. Director of residence life Virginia Speight is leading the campus life unit during the interim period.