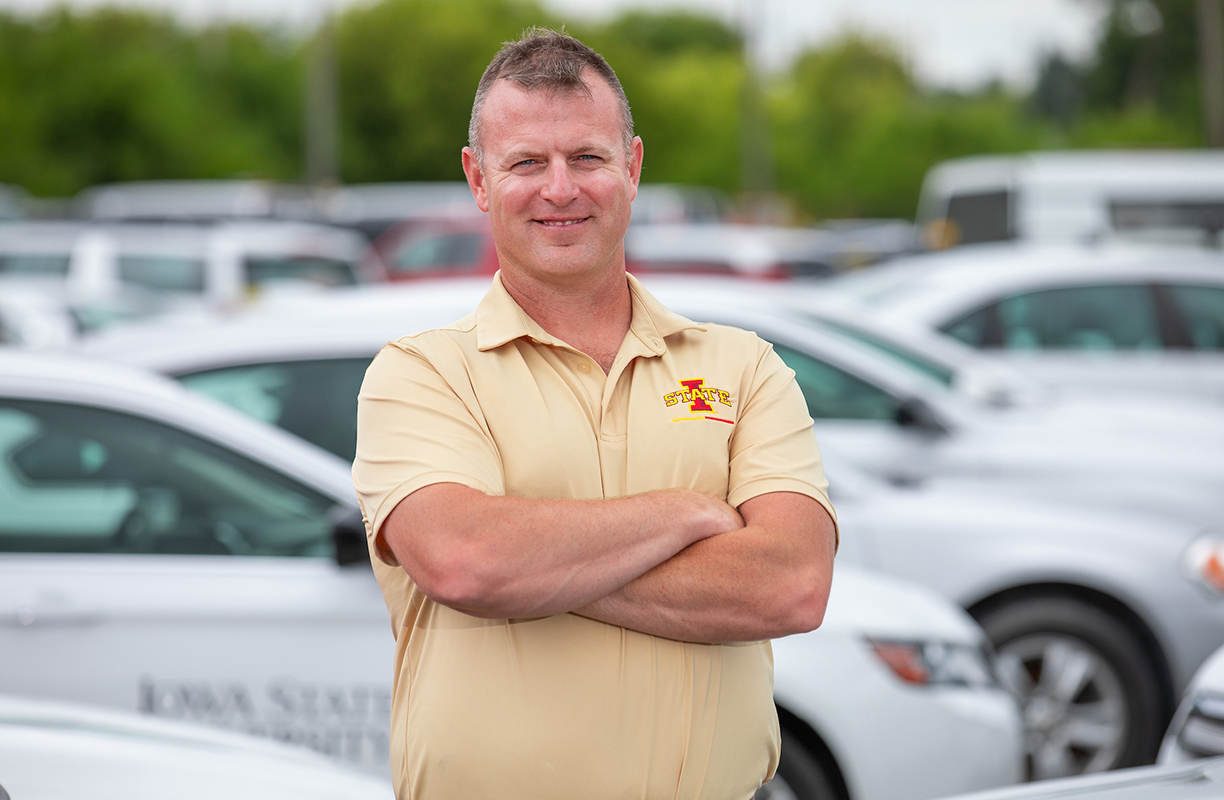 Jeremy Paul began as director of transportation services on June 19. He moved into the operations and finance division from the College of Liberal Arts and Sciences, where he served as professor and department chair in military science for four years (2019-23).
Paul leads a team of 11 that provides many vehicle-related services to the university community including: long-term (annual) and short-term (daily) leases, maintenance and repairs, employee van pools from various central Iowa communities, shuttle service to the Des Moines and Ames airports, and customized vehicle graphics in partnership with ISU Printing. He also is responsible for an annual, phased round of vehicle purchases and disposal.
Paul retired from active duty with the U.S. Army last month after more than 20 years as a logistics expert for both war and peacetime operations. Prior to returning to central Iowa four years ago, he trained and coached Army officers conducting various exercises (2018-19) at Fort Leavenworth, Kansas. For nearly a decade before that, he was promoted to leadership posts that put him in charge of logistics planning, delivery and maintenance (for supplies such as vehicles, weapons, medical and communications equipment) for increasingly larger combat units deployed to the Anbar and Baghdad provinces of Iraq and Kandahar province in Afghanistan.
Paul earned a bachelor's degree in logistics and supply chain management from Iowa State and an MBA from Central Michigan University, Mount Pleasant.
Paul's office is in the transportation services building on Haber Road. He can be reached by email at jp2001@iastate.edu, by phone at 515-294-1882.