Frank Montabon sees the gas prices, looks down and smiles. His preferred mode of transportation is on his feet and he walks to campus every day. The supply chain management professor is among the faculty and staff who walk to work -- rain, snow or shine -- for a variety of reasons and benefits.
Montabon said he and his wife wanted to live close to campus, so they took a map and drew a one-mile circle around the then-future location of the Gerdin Business Building to find their home. It allows him to get daily exercise on his 15-minute trip each way. He has braved many Iowa winter days and nights, but draws the line at wind chills of 40 below.
Human development and family studies professor Kim Greder walks 50 minutes each way from home to her office in LeBaron Hall. Greder is able to combine her love for the outdoors and physical activity, and tries to incorporate walking in as many daily chores as possible.
"The walk is joy, not work," she said.
She said Ames is friendly to walkers and runners, which allows her to get out early and return in the evening. She often uses the time to take in nature and also listens to archived lectures on campus she couldn't attend.
Life in a college town
Morrill Professor of music Jonathan Sturm grew up so close to a college campus he could see his father's office light turn off from his bedroom window. When Sturm tired of the commute from Des Moines to Ames, he wanted to live somewhere close to campus and leave the car parked. He found a house while walking to his car one day, and now enjoys a 12-minute jaunt each way.
"It makes me feel part of this academic environment that I grew up with and loved," he said. "Walking
to work is a way for me to think things through and get rid of stress."
He said those childhood memories superceded some of the realities of living close to campus -- such as the noise and litter on certain weekends each year -- but it is not enough for Sturm to regret the decision.
Sturm walks regardless of weather -- except on days of heavy downpour. He views walking as his responsibility as a global climate citizen.
Walking is a lifestyle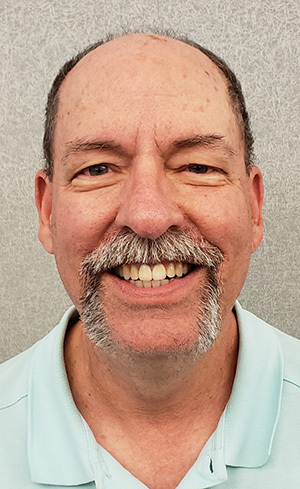 Dave and Dianne Brotherson both work in information technology services and made walking the norm when they moved into their home in 1990. They used to work in the same building and walked together, but now they have different offices and walk separately.
Dianne misses the shared time on the walks, but even then there was one rule.
"Once we crossed Lincoln Way, we were done talking about work," she said.
Dianne's walks also allow her to take in the ever-changing campus throughout the year.
Dave, who bikes to work in the summer, has walked to campus for 37 years. It has been a lifelong practice, beginning with walking to school while growing up in Des Moines.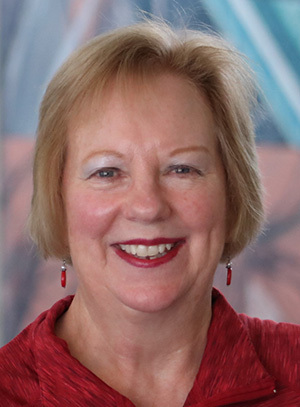 The Brothersons not only walk to campus daily, but often to many other activities like church services and ISU athletic events. They own an electric car, helping to avoid the recent gas price spike.
"If I have to drive for any reason, it really makes me realize how much I miss walking," said Dave, who estimates he drives once or twice a month. "It is better for you and you can see so much that you miss when driving."
Walking in the extreme
Morrill Professor of agronomy Lee Burras may be an exception to the ISU walkers. Many don't walk when it's blazing hot or a blizzard is howling, but Burras seeks out the extreme weather.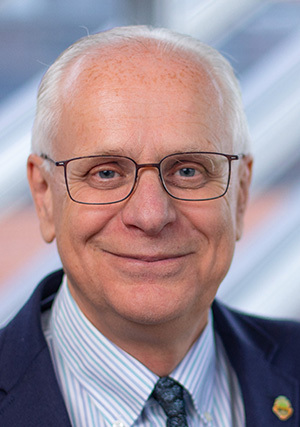 "Anytime I am out in intense weather, it reminds me that I am alive," he said. "I just enjoy it, and I realize that the weather is not always going to be my friend. I have to work my way through it."
Burras likes when temperatures dip in the fall with a strong west wind because the steam off the cooling towers at the power plant turns to hoarfrost.
"When the wind is strong, I get this sheet of ice that covers me and it kind of cracks me up," he said.
In the spring, he often dodges male red-winged blackbirds attacking to protect their nests.
Injured but undeterred
Walking to campus has become a sometimes dangerous endeavor for Morrill Professor of mathematics Steve Butler since he began in 2011. He has twice slipped on ice and sustained a broken leg and a concussion over a two-year span. So why does he continue? Years of dealing with Los Angeles traffic can be quite a motivator.
"I lived in southern California for eight years when I was doing graduate school and post doc and had to drive frequently between Los Angeles and San Diego," he said. "I have spent so much of my life in traffic, I decided never again."
Even the broken leg didn't stop him from walking. He grabbed a cane and headed out. When Butler isn't dodging ice -- with the help of Yaktrax on his shoes -- he spends most of his walks thinking of his students and how he can better help them understand and excel in his classes.