Editor's note: Custodial teams from all corners of campus, including residence, recreation services, athletics and the Memorial Union, have stepped up during the COVID-19 pandemic to adopt additional cleaning practices that help keep safe the people they serve. This story highlights the efforts of the facilities planning and management teams who clean academic and administrative buildings.
We call them custodians -- not janitors -- on our campus for a reason. Custodial services senior manager Michelle Lenkaitis notes the word means "guardian," and that's a pretty accurate fit, she said.
"They take great pride in their buildings. They really care for their buildings and the people who work in them," she said.
So, when the COVID-19 pandemic demanded changes to how -- and how frequently -- specific areas in Iowa State's administrative and academic buildings would be cleaned, custodians were acutely aware of what they weren't doing -- and they regretted it.
'When we told them they wouldn't be cleaning offices, that was huge for them. They felt they weren't meeting their responsibilities as a custodian in the building," Lenkaitis said.
For example, under the pandemic cleaning plan, custodians clean corridors once a week, but in the winter, corridors take a beating from snow and salt.
"They can't stand their floors being dirty, so they ask if they can clean them more often. If they have time, we advise them to please go ahead," Lenkaitis said. "The priorities remain the COVID cleaning and disinfecting."
Under an academic year plan announced in early July, custodians focus on four student-centered priorities for cleaning and disinfecting:
Instructional spaces, including classrooms, auditoriums, teaching labs, open labs and seminar rooms: Cleaned and disinfected daily.
Restrooms: Cleaned and disinfected daily.
Parks Library (high-use areas): Cleaned and disinfected twice daily.
Common areas (corridors, atriums, stairwells and elevators): Cleaned weekly. But frequently touched surfaces in those areas, such as door handles, drinking fountains, stair rails and elevator buttons are cleaned and disinfected daily.
Offices and administrative areas such as conference rooms, meetings spaces and break rooms will remain the cleaning responsibility of departments through spring semester.
Lenakaitis said most university employees have been "incredibly supportive" of the service changes. "I think people just want to know what to expect -- and then they move forward with that," she said.
A surprising number of employees even prefer to clean their own offices and preserve them as their private safe zones, she said.
Making a plan
Noteworthy service
For her leadership, Michelle Lenkaitis received an Exceptional Effort Award in exemplary operational support last month "for the successful creation and execution of enhanced cleaning and disinfection protocols."
Decisions about cleaning priorities weren't made in a vacuum. Last June, Lenkaitis prepared personnel and cost estimates for dozens of cleaning scenarios as she received them from facilities services director Bob Currie and associate vice president for facilities Paul Fuligni, who assembled numerous proposals by combining them. How many custodians and the price tag to clean classrooms every day? Every other day? Offices every day? Restrooms every day? Over several weeks, Currie and Fuligni submitted four proposals to the fall planning committee and cochairs of the emergency operations center, and senior leaders also signed off on the selected academic year plan.
The most comprehensive proposal, which never advanced, depended on 400-plus custodians -- Lenkaitis has around 120 -- so cost and priorities necessarily guided the discussions. To supplement the permanent custodians, she received permission to hire up to 71 temporary custodians for the academic year, a cost for which Iowa State will seek reimbursement from the Federal Emergency Management Agency. Lenkaitis realized over the first months of the semester she didn't need that many, which was fortunate because in an industry with steady turnover, it would have been difficult to retain that staffing level. She said the number of temporary custodians hovered around 50 during fall semester, with some occasionally transitioning into the university's continuous positions.
Last spring, this spring
The spring semester plan is to keep her 123 budgeted custodial positions full, supplement with about 30 temporary custodians and rely on a temp agency to provide additional help as needed to fill absences and vacations. The same campus cleaning and disinfecting priorities from fall remain in place for spring.
Anxiety among custodians this semester is not at the level it was last year when the global pandemic set in. Many university employees enjoyed the flexibility to work in the safety of their homes. Custodians didn't have that comfort.
"We knew a lot less back then about how COVID spread and they were frightened. They wanted to know about every positive case in a building that impacted them," Lenkaitis recalled.
You might say they cleaned their way out of some of that fear.
"The fact they were cleaning gave them a feeling of being in control. It made them feel safer," she said.
Custodial services also trained and equipped a dedicated team to clean and disinfect the workspace of employees who test positive for COVID-19, limiting that risk for most.
New structure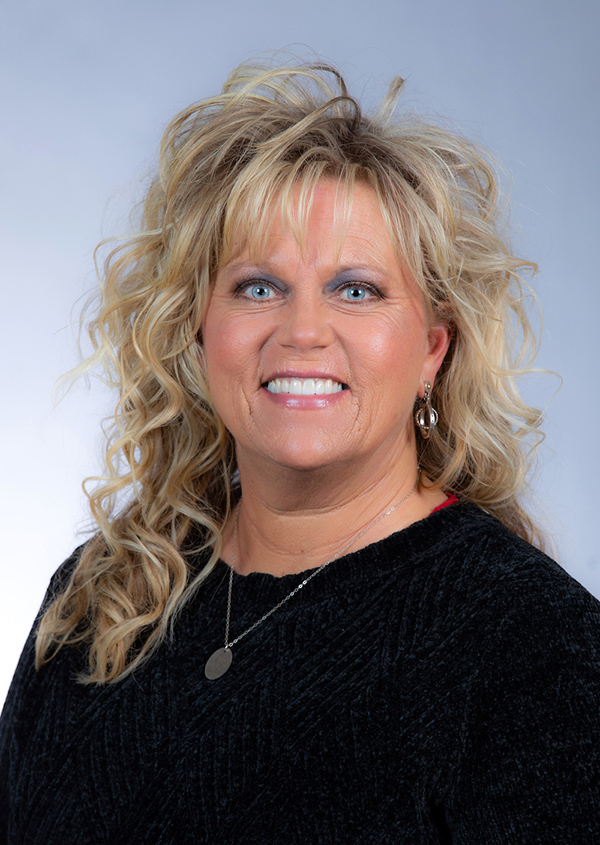 At the time they were training in COVID-19 cleaning and disinfecting protocols, custodians also were adjusting to a new organizational structure. Facilities' former 12 custodial teams were replaced with five geographic area teams on the day shift (4 a.m.-12:30 p.m.) and a new evening shift (4 p.m.-12:30 a.m.) which was necessary to clean the library a second time and all large classrooms and auditoriums once they emptied for the day. The new structure also helped the unit absorb 15 custodial positions lost to budget cuts last year. Some teams were split to suit the new structure.
"How and when and where they cleaned totally changed for many of them," Lenkaitis noted.
The six supervisors increased their direct reports, on average from 20 to 28 custodians, and the square footage they oversee. In addition to handling day-to-day issues, supervisors take care of Workday functions, order supplies, lead training and onboard new employees.
The pandemic halted monthly custodial meetings, but Lenkaitis quickly found her solution for connecting with all custodians: A Monday morning email they can read on their phones that not only delivers consistent messages and news to all readers, but addresses safety, shines a light on colleagues, provides equipment tips and recognizes their front-line-effort every week. The first issue mailed April 20, and Lenkaitis said its open rate averages in the low 80s, a "reflection of their need for information," she said. (Most employee newsletters are about half that successful).
"I am so proud of them as a unit and what they accomplished this fall," Lenkaitis said. "I feel really honored to work with them."
Related stories
Learn more about ISU's pandemic response in a
collection of stories
highlighting some of the hard work, dedication and collaboration across campus.