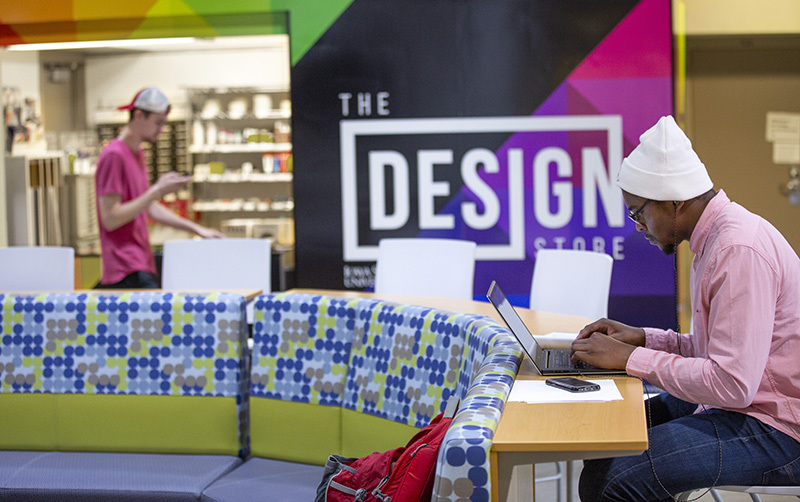 Did you know the ISU Book Store has a satellite location at the College of Design? A renovation of the space may help with awareness, adding color and visibility to its second-floor location. Senior graphic design student Mikah Fitzgerald created the new look for its exterior walls.
The Design Store, open since the mid-1990s, offers a range of basic supplies -- for example, pens, pencils, sketch pads, adhesives, foam board, poster board and paper. Lots and lots of professional-grade paper. Caroline Christie, a senior marketing major who works at the store, said business is steady throughout the day and especially between classes. The most popular item? In her opinion, it's mat boards.
The location is open 8:30 a.m. to 5 p.m. Monday through Thursday when classes meet, and closed during summer and the first week of the fall and spring semesters. Students can charge items to their U-Bill, and anyone can make a purchase with a credit or debit card. The Design Store is on the second floor, near the atrium's open staircase and elevator.