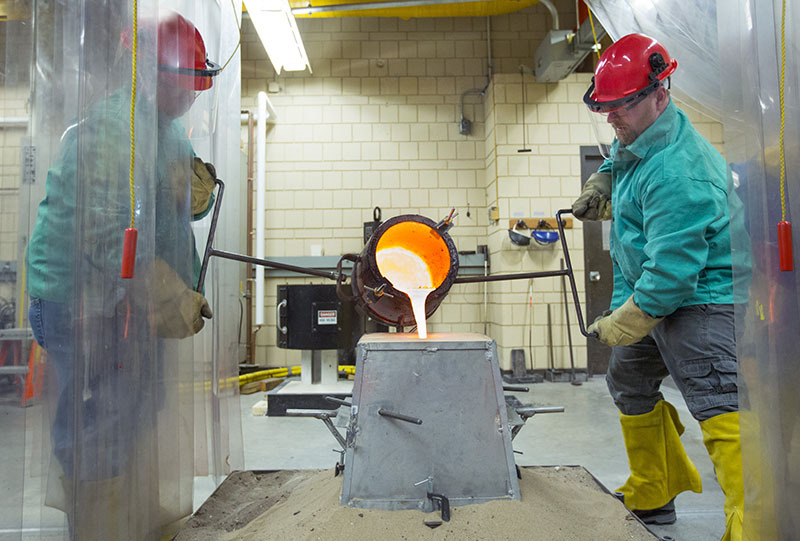 A multiyear, student-led project is one bell closer to reality. On Tuesday, one of 27 bells for a one-fifth scale playable model of Iowa State's iconic campanile and carillon was poured in Black Engineering's metalcasting lab.
Representatives from the Ohio-based Meeks, Watson and Co. bell foundry worked with lab technicians to cast the bell. A crowd in the Memorial Union's Campanile Room watched a livestream of the casting as part of an informational program about the project.
Since the spring 2016 semester, the project has provided hands-on learning for student teams in five engineering classes. Design and music students also have been involved. Tin-Shi Tam, Cownie Professor of Music and the university's carillonneur, is the project "client" working with the capstone classes.
Iowa State's Stanton Memorial Carillon has 50 bells, ranging in size from nine to 5,484 pounds. Foundry partner Richard Watson said the bell cast on campus was No. 14 in the set of 27 planned for the scale model. The finished bell will be about 38 pounds, 10 inches in diameter and eight inches tall. He said the largest and smallest bells will weigh about 140 and 15.5 pounds each, and measure about 14 and 5.5 inches tall, respectively.
"The bells of this set are about the same size as the smallest two octaves of the Stanton carillon," Watson said.
Watson said bell No. 14 will be taken to the foundry, where it will be tuned to ring C-sharp in octave six. The rest of the bells will be cast and tuned in Ohio, then delivered to campus in November for installation. This summer and next fall, students will fabricate the model's steel structure and facade in preparation for the bells.
A project website provides information, updates and timeline. Tam plans to use the portable model for outreach events, teaching and performances. Individuals interested in supporting the project can contribute to a fundraising campaign.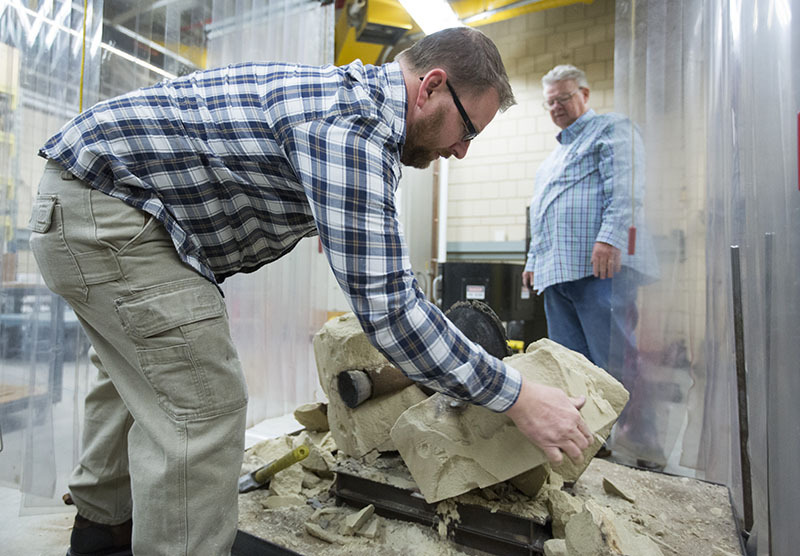 Related story