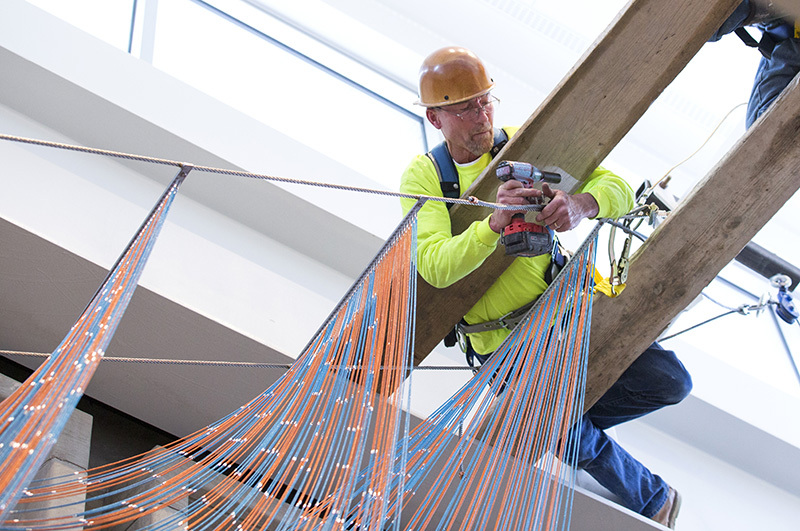 Bessey Hall, home to bioscience offices, labs and greenhouses, also is home to Iowa State's newest public artwork. The sculpture, with a working title ("Y in the Road") that is likely to change, features 6.5 miles of colorful, stainless steel ball chains suspended in the four-story atrium linking the addition to the original building. Designed and fabricated by Ball-Nogues Studio, Los Angeles, artists Benjamin Ball and Gaston Nogues embraced the biosciences with a conceptual representation of a phylogenetic tree -- a branching diagram that shows evolutionary relationships among species.
The sculpture is part of the Iowa Art in State Buildings program, which designates 0.5 percent of new construction and remodeling funds for public art. The 2017 Legislature repealed this requirement, but projects underway were grandfathered in.
Ball-Nogues Studio produced two sculptures for Iowa State's $88 million combined biosciences facilities project -- one installed this week in the four-story Bessey addition ($265,000) and another for the newly constructed Advanced Teaching and Research Building ($135,000). The ATRB artwork will be installed later this spring.