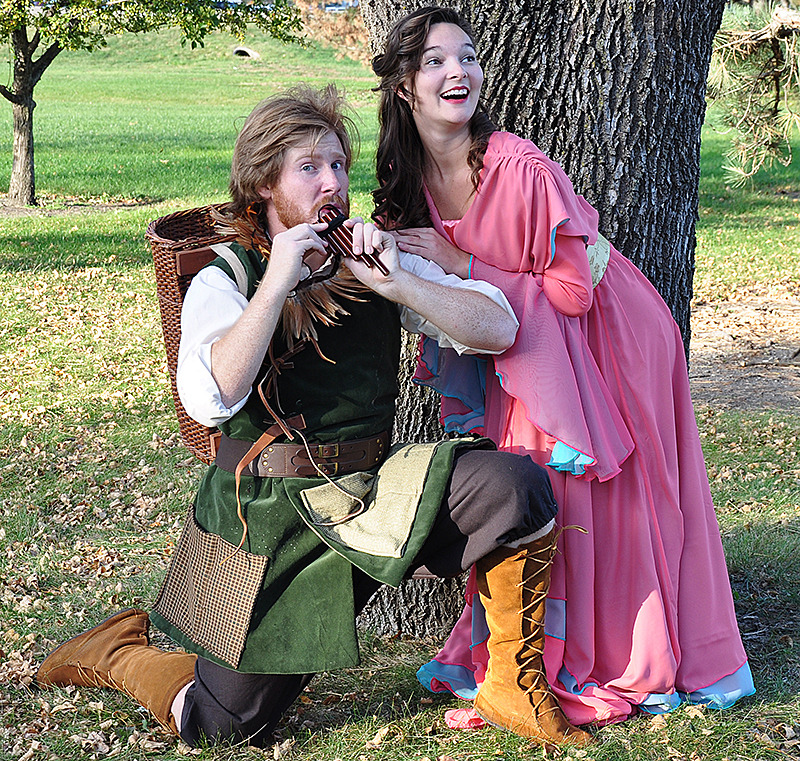 Hear from Simon Estes
Ticketholders to any of the four shows are invited to attend a free reception and lecture on Saturday, Nov. 7 (6-7 p.m., 175 Scheman), featuring opera bass-baritone Simon Estes. An Iowa native and ISU artist-in-residence, Estes performed the role of Sarastro during his international career and will share some of his experiences.
Fisher Theater will reverberate with arias and instruments when Wolfgang Mozart's The Magic Flute takes the stage for a four-show run, Nov. 5-8. ISU Theatre and the music department collaborate on a fall semester opera production every three years.
Leslie Bennett, an associate professor at the University of Kansas, Lawrence, will guest direct the 31-member cast of singers, dancers, actors and puppeteers. ISU associate professor Jacob Harrison will conduct Iowa State's 24-piece chamber orchestra. The production is a mix of spoken dialogue and music, all in English.
"Mozart is particularly transparent. It's very evident if it's not well-sung or in tune," said Jodi Goble, senior lecturer and the show's musical director. "We have really, really strong students right now. It's hard to imagine they're undergraduates."
The fantastical tale features Prince Tamino (junior Ian Butler), who falls in love with Princess Pamina (senior Sara Jane Mildenstein). Pamina's mother, the Queen of the Night (senior Taylor Troyer), arms the prince with a magic flute and sends him on a quest to rescue the princess from the high priest Sarastro (junior Braeden Irvine). Tamino, accompanied by the comical Papageno (senior Phillip Sears), must pass three tests to win Pamina's freedom and the couple's chance for a happy future.
Tickets for The Magic Flute are $21 for adults ($19 for seniors, $14 for students), and available through Ticketmaster or at the Iowa State Center box office. Show times are 7:30 p.m. (Thursday, Friday and Saturday) and 2 p.m. (Sunday).