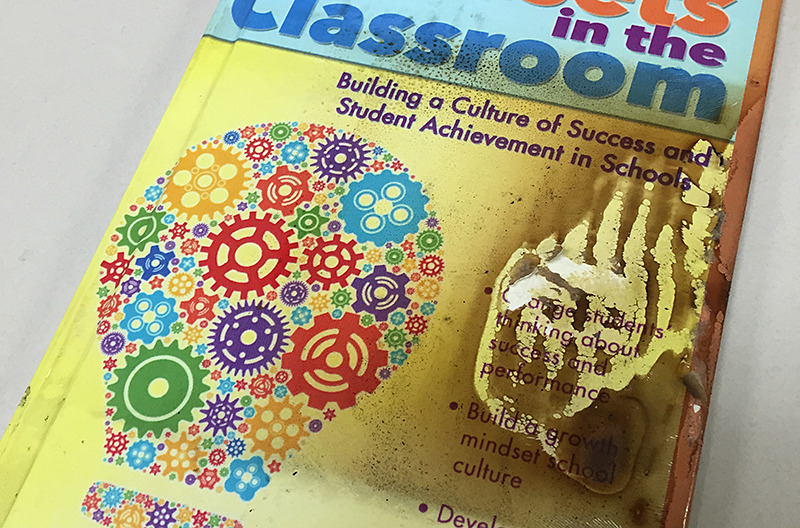 When a U.S. Postal Service semitrailer headed for Des Moines caught fire July 23, so did several packages from the university library.
Thirty books -- 16 from ISU's inventory and 14 being returned to lending libraries -- were on board. Fortunately, none of them were irreplaceable.
In an Aug. 11 post on the preservation department's blog, Seo detailed some of the books in the fire. An old pocket guide to France and a volume about Camp Dodge were among the items lost in the blaze. But one of the books was virtually untouched, despite "severely" burned packaging. Its subject? Witchcraft.
Dawn Mick, ISU's resource sharing and acquisitions management librarian, said shipping 30 books a day is typical. The postal service returned 14 volumes recovered from the fire. Eight were salvageable, including one unharmed book, and six more books were deemed destroyed. Sixteen were not returned.
"From a salvage perspective, 30 books is very manageable for the preservation department," said Hilary Seo, associate professor and head of the preservation department. "Over the years, we have been faced with hundreds of wet books at a time, including nearly a thousand damp to wet books earlier this year."
Smoke, water and fire caused a range of issues -- odor, discoloration, soot, charring and burning. Some of it was limited to the packaging (books were cardboard-wrapped and placed inside padded envelopes), and some of the melted packaging harmed the books.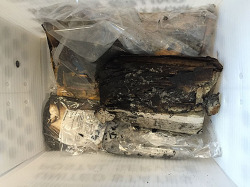 The lending libraries did not request restoration or return of their damaged volumes, so the university library's preservation staff worked on ISU's salvageable books. Seo said her staff tackled ruined covers, wet books and charred text blocks. For some, replacements were more time and cost-effective.
To get rid of the smoky smell, books were opened and placed in an airtight container with "Gonzo Odor Eliminator." Damaged covers were cut off and books were rebound. Damp books were opened, placed in front of fans and then put in a book press to avoid warping. Wet books were blotted (paper towels placed at intervals between sections of pages), then pressed and rebound if necessary.
"We did not find any mold growth," Seo said. "This may have to do with the fact that USPS did spread all of the mail out on racks to try to dry the packages."