From the outside, Marston Hall is starting to look like its old self again. Windows are reinstalled in west side openings that for nearly two years held exit tunnels for demolition debris and later received new construction materials. New doors recently replaced plywood gates in the east entrance and groundskeepers noticeably have returned to the landscaping on three sides of the building.
Step inside, though, and it's an all-new Marston. With the exception of the east foyer and its winding stairs to the second floor, the interior has been gutted (literally) and rebuilt. Gone are the dark central corridors, the cobbled cooling system and the odd little rooms that evolve in a building past its century mark.
Key pieces in the new Marston are three state-of-the-art classrooms seating up to 80 students each; a 177-seat auditorium; special events center; student lounge/welcome center; office suites for the College of Engineering's dean, communications, career services, student services and development staffs; and lots and lots of spaces for students -- to work in teams, get ready for class, interview with prospective employers or follow up with an instructor after class.
The building has two new west staircases and two elevators that serve all four floors as well as the three levels of the west rotunda. A large central skylight and accompanying glass wall in the fourth floor shoot daylight down to the third floor. Project manager Kerry Dixon, facilities planning and management, said the Marston roof at one time contained seven skylights, all of which had been removed long before the renovation began.
Earlier this week, crews were installing flooring, placing radiator panels, applying some Cyclone red paint to a few strategic walls and removing construction debris.
Furniture installation begins Monday (June 13) and continues in waves for about six weeks. The first tenants, the college's student services unit, are scheduled to move in July 20, with all offices in by the end of July.
Marston Hall will reopen to the public and the curious on July 25. A building rededication is scheduled for 4 p.m. on Thursday, Sept. 29.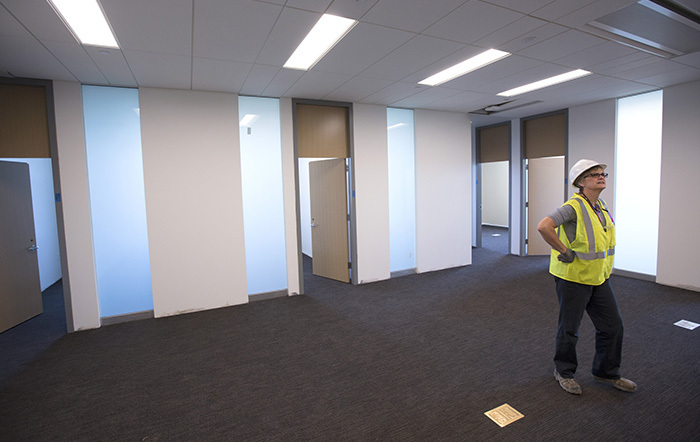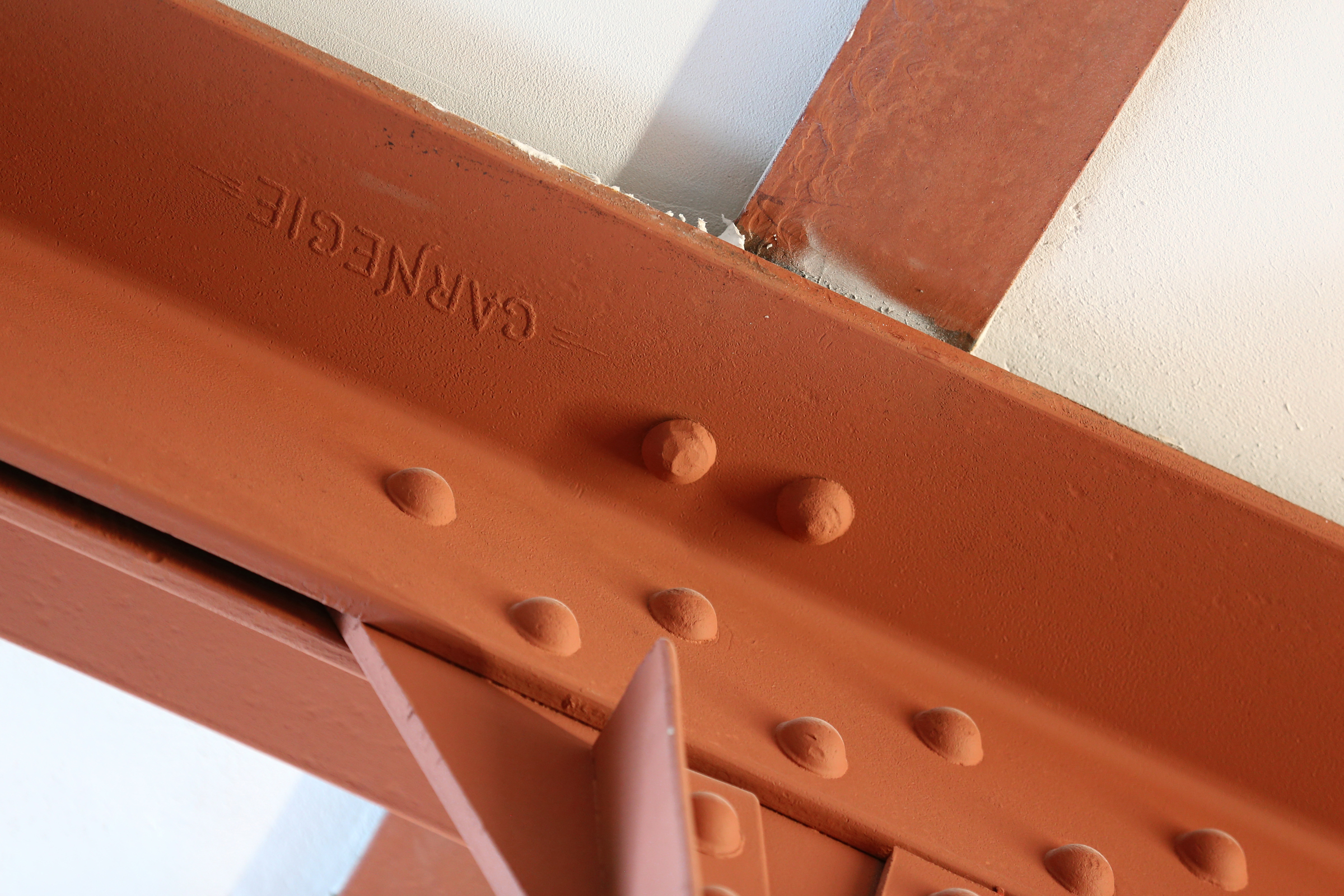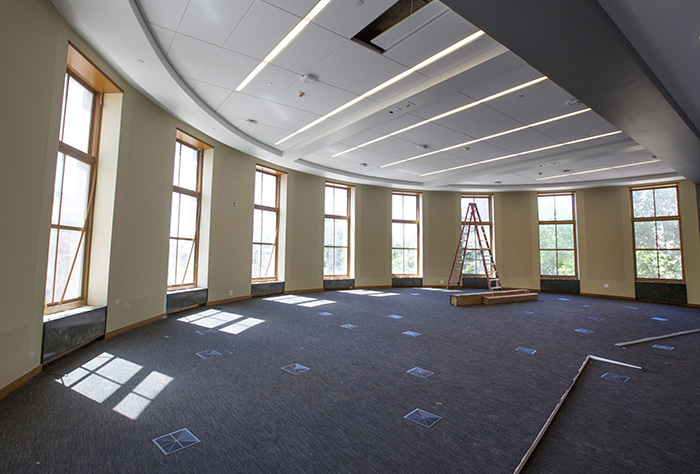 Related stories:
Marston project headed for June completion, March 3, 2016
Marston Muses are getting a makeover, Aug. 6, 2015
A peek inside Marston Hall, May 21, 2015
Demo work in Marston turns up a few treasures, Jan. 22, 2015
Interior demolition at Marston begins next month, Nov. 6, 2014
Marston tenants are starting to move, June 5, 2014