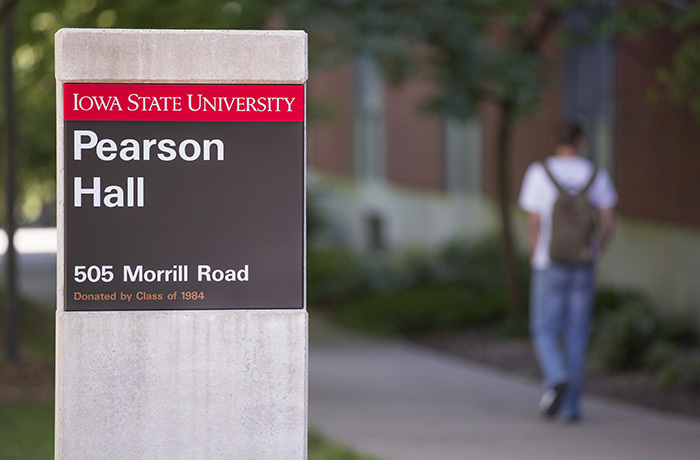 Two final pieces of the campus street address project will be completed this month.
By the end of June, crews will finish installing new panels that feature the building's street address and university nameplate on 170 outdoor building signs. And, as of Saturday, June 11, entries in the university's employee directory will include building street addresses. The database will be populated with the additional address line overnight; employees do not need to update their own entries -- unless and until they move to another building. A similar conversion for students living on campus in the residence system should be completed prior to fall semester.
Last fall, a university working group assigned street addresses to all university buildings -- and a few outdoor locations such as central campus, Lake LaVerne and the cross-country course. Subsequently, the U.S. Postal Service assigned new ZIP+4 codes to all those street addresses. Employees are asked to become familiar with their full office addresses, and to share them with outside vendors, publications, associations and others who send mail or packages.
University marketing and ISU printing services developed new product templates for business cards, letterhead and other stationery items for when units use up their current supplies and need to reorder.
In addition to the online directory, building street addresses previously were loaded into the building information database on facilities planning and management's website.
Related stories:
Progress continues on campus street address project, Jan. 7, 2016
Campus building addresses are set, Oct. 15, 2015