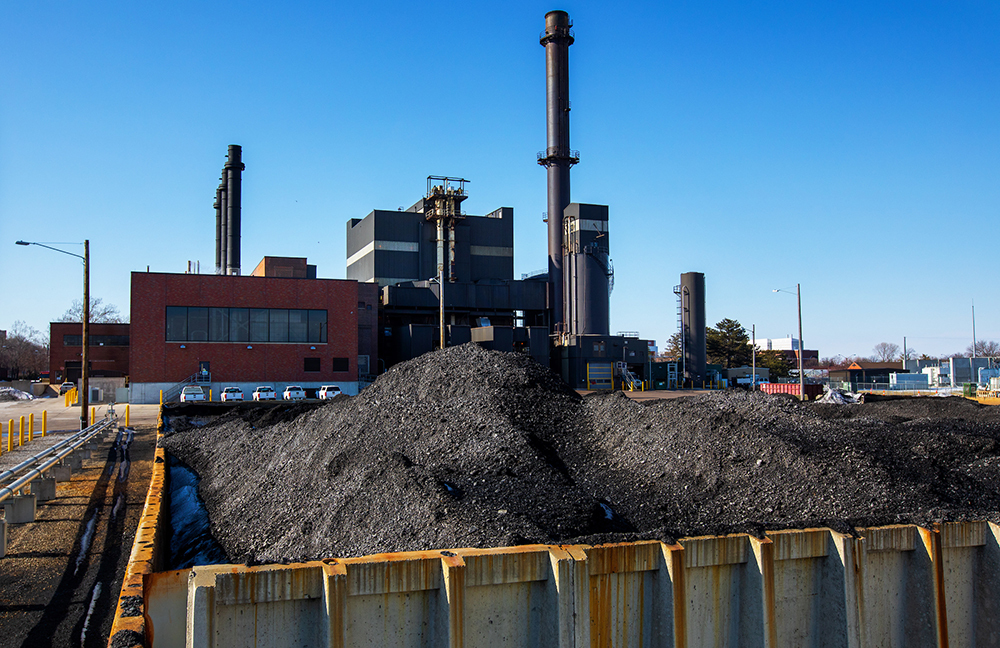 Psst. You likely won't hear it, the sound of the university's last coal-firing boiler chewing through its final load of coal and limestone. But later next week, after 155 years of burning coal, Iowa State will quietly bid farewell to the carbon-based fuel.
The final coal shipment arrived to campus the first week of February; how long it would last became a matter of weather and mechanical hiccups with the boiler -- cooler temps speed up consumption, hours or days out of service slow or stall it. Mike McCurdy's team got both. Similar to the breakfast cereal at the bottom of the box, the last coal was finer in texture, he said, and prone to clogging the conveyors and inlets that move it into position.
McCurdy, senior manager for utility operations, was tasked, each day for the last four weeks, with "getting one more day" out of the coal boiler. The boiler maintenance team will be as happy as any to be done with coal, he said.
How to celebrate such an historic week? McCurdy said some coal from the last bucket to enter the power plant will be set aside for mementos for utilities staff and others. What those look like hasn't been decided yet.
Natural gas fleet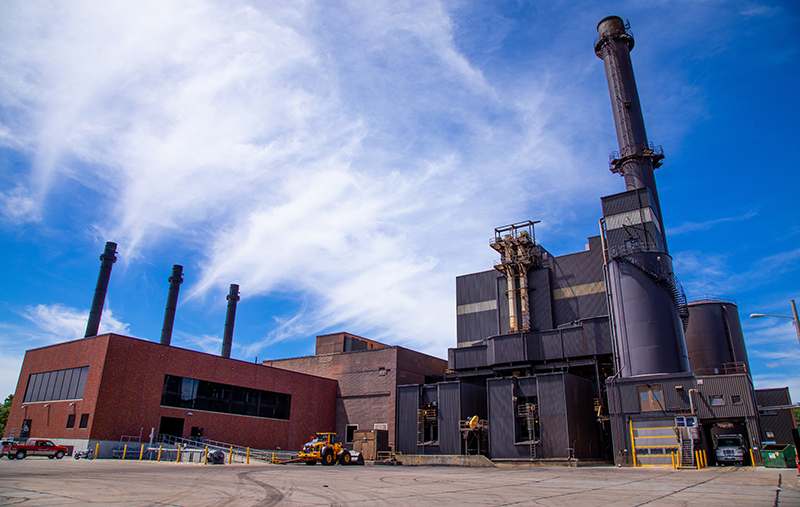 By late March, work will begin to convert the boiler to burn natural gas, joining the other four gas-powered boilers in the power plant on the northeast side of campus. Crews will duplicate the same process they followed last spring and summer, when they converted another coal-burning boiler to use natural gas. It went into use in October. The 36-year-old boiler duo probably has another 25-plus years of service left, said utilities director Mark Kruse.
Because Iowa State is ending its use of coal, more steps are part of this year's conversion, including removing coal and lime silos and conveyors, and working with a consultant and the state Department of Natural Resources to remediate two east campus lots that stored coal piles for decades.
The rewards
Kruse, who serves on the university's sustainability committee, said the end of coal as a campus energy source is good news on several fronts:
The university meets another goal in its 2021-25 Strategic Plan for Sustainability in Operations: a 35% reduction in emissions, calculated from a 2012 baseline.
$2 million/year saved in fuel expenses. In August 2021, utility services locked in prices for natural gas for four years, November 2023-October 2027.
Additional savings in maintenance (labor and parts) because natural gas is a gentler fuel source on the equipment. Coal and limestone particles erode boiler parts, so the conversion effectively extends the boiler life 5-10 years.
The future
By early summer, Kruse anticipates receiving the results of a renewable fuels feasibility study being completed for Iowa State by the Salas O'Brien consulting firm.
"They're helping us identify what the future might look like, based on our existing infrastructure, future energy needs and the cost associated with various options -- such as electricity, renewable natural gas, geothermal," Kruse said. "It will be a process for us to find out what's available, screen out options that don't align well and get a ballpark understanding of what the options might cost."
He said the next 50% reduction in emissions will be much more expensive to achieve than the first 50% was -- a combination of eliminating coal as a fuel source (35% reduction) and purchasing electricity generated from wind and solar sources (15% reduction). Cost and the capacity to pivot will be key, Kruse said.
"We are trying to be as proactive as we can when it comes to reducing our greenhouse gases, while also being good stewards [ultimately] of our students' dollars, in the rates we have to charge to campus units," Kruse said. "Yes, this unit supplies energy, but the university is about educating students, so we're trying to find the balance.
"We also want to set ourselves up for flexibility, so if new technologies become available, we could adapt without breaking the bank."