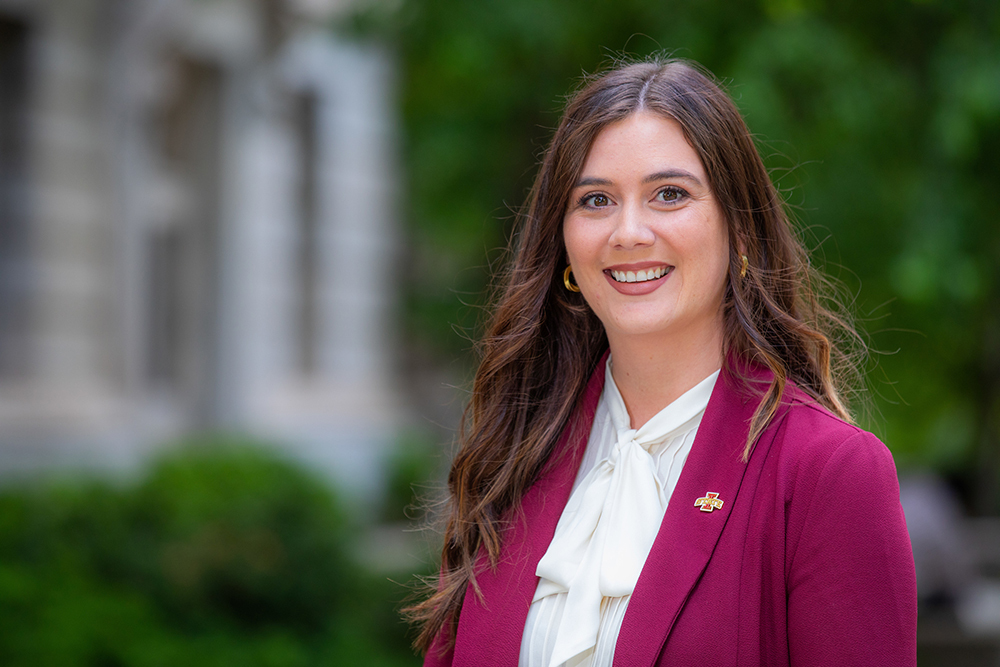 Haley Moon began serving in a new position, assistant director of federal relations, on May 31. She joins director Sophia Magill in what is now a two-person team. She'll work with Magill to:
Further develop university relationships with the federal government's legislative and executive branches.
Advance the university's federal priorities and strengthen its contributions to national panels and policy boards.
Share federal policy and research initiatives with the university community.
For the last five years, Moon has served as advocacy and political action manager for the Iowa Association of Electric Cooperatives, Des Moines, where she developed and implemented strategies at the state and federal levels. Previously, she served in the Washington, D.C., office of former Iowa congressman David Young (2015-17) and the Des Moines office of Sen. Joni Ernst (2015). She also worked in the Iowa House of Representatives during her college years.
Moon earned bachelor's degrees in political science and history (2015) from Iowa State.
She will be based on campus, in the office of the president, 1750 Beardshear. She can be reached by email at hmoon@iastate.edu, by phone at 515-294-4770.