When the university's first-ever full-time ombuds officer retired last month, Iowa State's priority was to avoid a gap in the service for the campus community. There wasn't time -- inside a pandemic -- for an in-person job search, so Iowa State elected to contract with two professionals at the Boston-based MWI firm for ombuds services for faculty, staff, postdocs and graduate and professional students. Between them, Chuck Doran and Dina Eisenberg have nearly 60 years of experience in ombuds and mediation work. Iowa Staters may contact either one.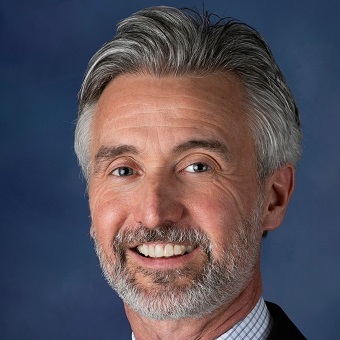 "The people at Iowa State have a choice. It could be based on gender, ethnicity or our bios," Doran said. Eisenberg is an attorney, Doran's history is in dispute resolution and both adhere to the ethical guidelines of the International Ombuds Association.
"I think we can successfully argue we are truly neutral. We aren't university employees," Doran said. "When we were brought on, we were pleased that our independence, our neutrality was questioned. We give Iowa State a lot of credit for expecting a lot from their ombuds. But it's the only way we practice."
The ombuds service is an informal process for resolving workplace issues such as miscommunication, department politics or conflicts among employees. Associate provost Dawn Bratsch-Prince said the lack of daily contact when colleagues are working remotely due to the pandemic can compound such issues.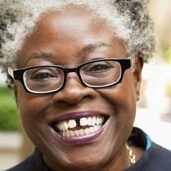 Ombuds officers are not advocates for employees. They don't conduct investigations or decide an outcome. They help employees understand their options and how to advocate for themselves. Their goal always is a fair outcome, Eisenberg said. Because the conversations are confidential and notes aren't kept, talking to an ombuds doesn't put the university on notice about an issue or a problem. Eisenberg and Doran will share with the provost's office any trends or patterns that emerge -- but don't reveal anyone's identity.
If there's a question about whether your issue rises to the level of involving an ombuds officer, Eisenberg said "there's no downside to contacting us."
"If we're not the right place, we're going to help you get to the right university resource that can help you solve the issue or investigate it further. If we're the right place, we're going to help you look at all the options you have at the university," she said. "All with a confidential perspective. You're in charge of the conversation. You give us permission to go into the university system and get information, and you can take that permission away."
Virtual ombuds
It's a geographic necessity to hold conversations in Zoom rooms, but Doran also argued that it adds a level of privacy for employees seeking assistance. There's no need to call from your car or try to arrive at a campus ombuds office without being sighted, he said.
Bratsch-Prince noted the likelihood of an on-campus ombuds officer working 100% virtually right now is quite high. The response from employees who have used Doran or Eisenberg's services has been very positive, she said.
Learning Iowa State
Doran and Eisenberg's onboarding to Iowa State included about 20 sessions with key offices, leaders and representative groups and weekly sessions with Bratsch-Prince to answer their questions. They have access to CyBox and the university email system.
"They can't be successful unless they have access to leaders and others on campus they might need to talk to," Bratsch-Prince said.
How to get started
Employees may email Doran (chuck-ombuds@mwi.org) or Eisenberg (dina-ombuds@mwi.org) directly. If you don't have a preference for who assists you, email ombuds@iastate.edu (which goes to both of them). They talk daily about new inquiries and choose the appropriate responder for the situation. You also may call them at 617-895-4026. You will receive, within 24 hours via email, an invitation to select a time on one of their calendars for an initial conversation. For those who want to share a concern or start a conversation anonymously, there's a confidential web form on Iowa State's MWI page.
Because ombuds officers don't investigate issues and need to maintain neutrality, Eisenberg said there's no need to send documents employees may perceive as evidence but which could give the appearance of bias.
"We, as ombuds, really want to speak directly to you and hear your story," she said.