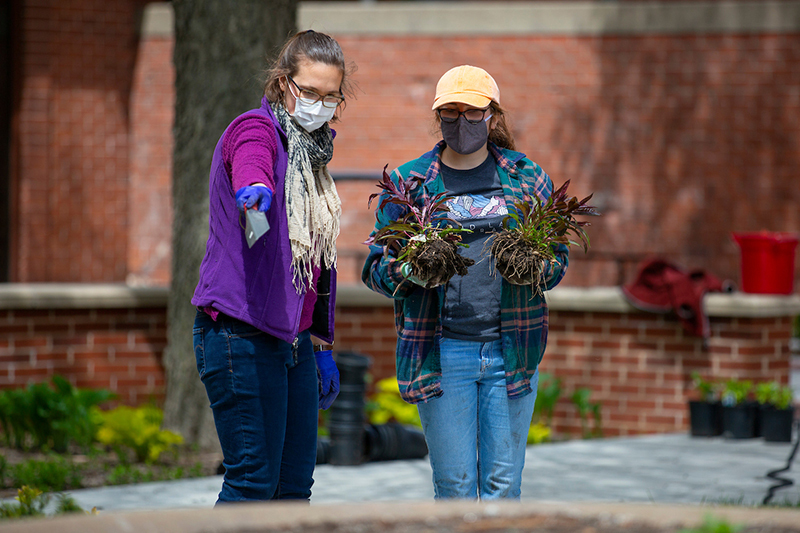 University museums staff and student interns kicked off the summer this week by adding about 200 perennial plants to the Elizabeth and Byron Anderson Sculpture Garden surrounding Morrill Hall. Ellen Sattler, the museums' second-ever intern assigned specifically to the sculpture garden, selected plants and determined their locations during spring semester, supervised by Lilah Anderson, educator of visual literacy, who also has experience designing landscapes. They presented their plan to landscape architect Rhonda Martin in the campus services unit of facilities planning and management.
Following this week's installation, Sattler will spend part of her summer weeding, watering and pruning in the garden. This fall, she begins her senior year, majoring in horticulture and English.
She said she researched and selected plants for how they relate to each other and how they "talk" to the sculptures nearby. For example, in the area surrounding Christian Petersen's Panthers, she picked plants whose height, flowers and texture suggest a wild or rugged environment to complement the sculpture.
Sattler's internship and the plants are covered by funds from university museums donor Elizabeth Anderson, who helped establish the outdoor sculpture area in memory of her husband, Byron.