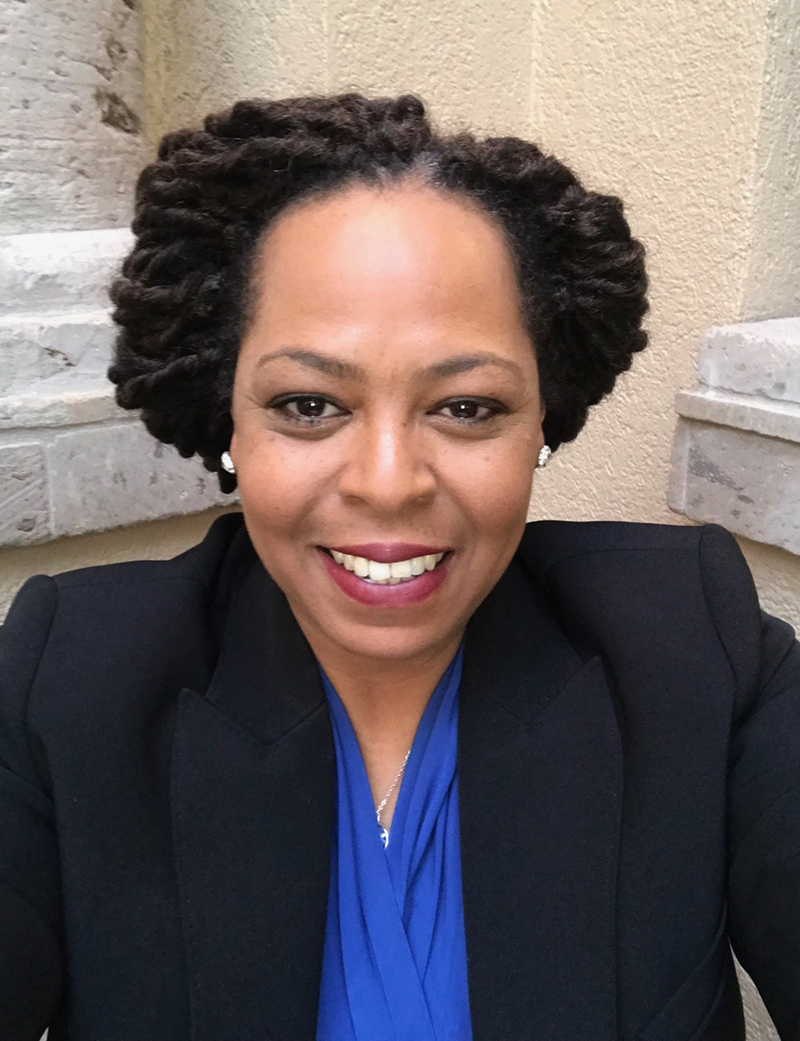 Sharron Evans, a private practice attorney and higher education consultant, has been named associate vice president in the student affairs division and dean of students, effective May 18. She has more than 20 years of experience in higher education student affairs, most recently (2018) as vice president for student affairs and dean of students at Roosevelt University, Chicago.
"Sharron has held key positions in higher education, giving her a wealth of experience. She exudes a commitment to supporting students and is excited about working at Iowa State University," said senior vice president for student affairs Martino Harmon. "Her education, experiences and ability to build relationships make her an outstanding choice to serve as our associate vice president and dean of students."
Evans has experience in student development, organizational management, diversity and inclusion, assessment, compliance and crisis intervention and management. At Roosevelt University, she supervised the dean of students office, counseling center, office of student rights and responsibilities, residence life, academic success center, multicultural student support services and the office of Title IX compliance. She provided counsel to the president on a variety of issues, including diversity and inclusion, student crises and student demonstrations, and managed the division through difficult financial times.
"First and foremost, I would like to say thank you to the search committee and all members of the ISU community who were able to participate in the search process," Evans said. "Not far into the search, it became apparent to me that Iowa State felt like home. It is an absolute honor to join the Cyclone community and to serve colleagues and students across the campus.
"I am so excited about becoming a part of the rich ISU legacy, which includes an exceptional student body, faculty, staff and division of student affairs," she said.
Evans will report to the senior vice president for student affairs. She will lead the following units under the dean of students umbrella:
Academic Success Center
Center for LGBTQIA+ Student Success
Fraternity and sorority engagement
Hixson opportunity awards
International students and scholars
Margaret Sloss Center for Women and Gender Equity
Multicultural student affairs
Student accessibility services
Student assistance
Student conduct
Student legal services
Student support services (TRIO)
Veterans Center
Writing and Media Center
Evans holds a bachelor's degree in criminal justice sciences (1993) and master's degree in education (1997) from Illinois State University, Normal; and a juris doctor (2013) from John Marshall Law School, University of Illinois at Chicago.
She succeeds Vernon Hurte, who left Iowa State in February to become vice president of student affairs at Towson University, Maryland. Harmon led the dean of students office in the interim.