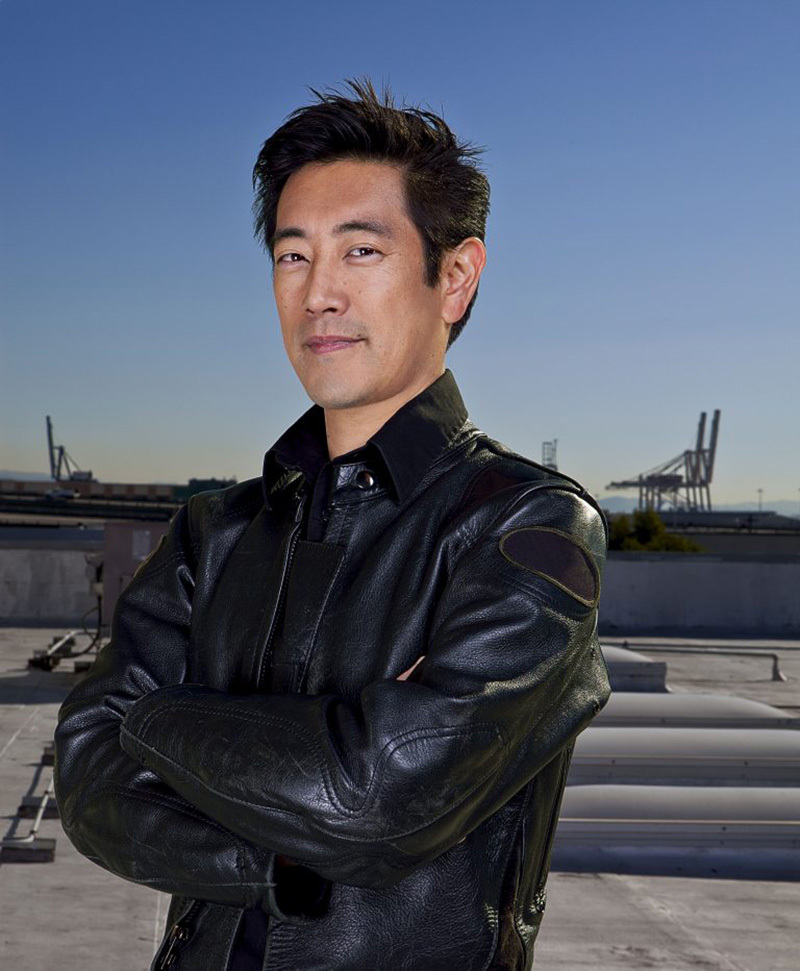 Faculty and staff who wish to learn about new and diverse topics will have no shortage of opportunities this spring. From creating new languages to understanding U.S. foreign policy, the spring lectures program offers an array of subject matter. A complete list is available online and updated regularly. All lectures are free and open to the public.
Feb. 12 (8 p.m., Memorial Union, Great Hall)
A trained linguist, Peterson has been creating languages since 2000. He developed the Dothraki and Valyrian languages for HBO's "Game of Thrones" and the Dark Elves' Shiväisith language for Marvel's "Thor: The Dark World." He was the alien language and culture consultant for the Syfy series "Defiance" and was a language creator for CW's "Star-Crossed" and Syfy's "Dominion." Peterson will give an overview of language creation, share stories about how he built these languages and discuss the tools necessary to invent new languages.
Feb. 19 (8 p.m., MU Great Hall)
Mullins, an energy transition advocate and author of The Thoughtful Coal Miner blog, is a former fifth-generation coal miner from Appalachia who seeks to better educate people about the jobs vs. environment dichotomy in Appalachia. He hopes to inspire deeper conversations on the relationships between activists, corporate interests and rural working-class communities, helping to shed light on the political motivations of mining communities. Mullins' presentation will examine community reactions to both environmental activism against surface mining and the coal industry's response through public relations campaigns and the "War on Coal" rhetoric.
This is the University Symposium on Sustainability keynote address. A poster display and reception will be held prior to the lecture (7-8 p.m., MU South Ballroom).
Feb. 22 (8 p.m., MU Great Hall)
Formerly on Discovery Channel's "Mythbusters," Imahara stars on the Netflix series "The White Rabbit," a show about weird science and unusual technology. He is a former animatronics engineer and model maker for George Lucas' special effects shop, where he worked on several movies, including "The Lost World: Jurassic Park," "Star Wars: Episode I -- The Phantom Menace," and "Terminator 3: Rise of the Machines." Imahara earned an electrical engineering degree from the University of Southern California.
April 5 (8 p.m., MU Great Hall)
An author and cultural critic, Gay's collection of essays -- "Bad Feminist" -- is considered the quintessential exploration of modern feminism. Her recent book, "Hunger: A Memoir of (My) Body," reflects her struggles with weight, trauma and self-image. She also has written a novel, "An Untamed State," and a collection of short stories, "Difficult Women." Gay is the first black woman to write for Marvel Comics.
April 11 (6 p.m., MU Sun Room)
Best, professor of sociology and criminal justice at the University of Delaware, Newark, is the author of 20 books, including "Damned Lies and Statistics," "More Damned Lies and Statistics" and "Stat-Spotting," which taught readers to become critical consumers of quantitative information and debunked the use of statistical claims. His two most recent books, "The Stupidity Epidemic" and "Everyone's a Winner," examine warnings about education and school quality, and the proliferation of awards and honors in today's America.
April 19 (7 p.m., MU Great Hall)
Walt is the Robert and Renee Belfer Professor of International Affairs at Harvard University's Kennedy School of Government. A fellow of the American Academy of Arts and Sciences, Walt is a contributing editor at Foreign Policy magazine and co-chair of the editorial board of MIT Press' International Security journal. He has authored several books, including "The Origins of Alliances," "Taming American Power: The Global Response to U.S. Primacy" and "The Israel Lobby and U.S. Foreign Policy." Currently, he is writing a book about why U.S. foreign policy continues to fail.