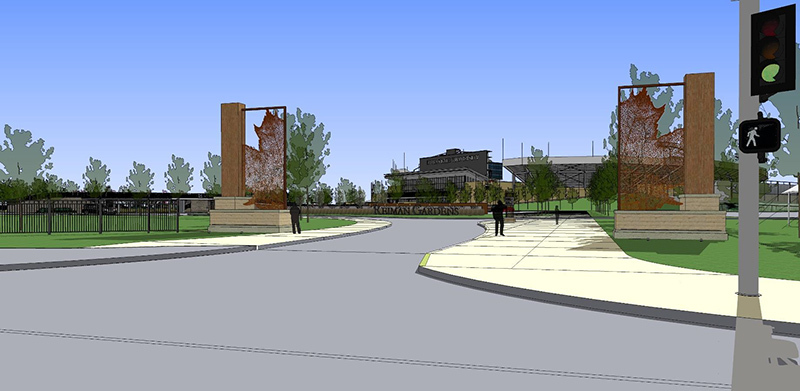 A construction fence is in place and work has begun on the final piece of a multiyear project to construct a club section in the south end of Jack Trice Stadium and landscape a former parking area south of the stadium to visually connect it to Reiman Gardens.
The Reiman Gardens entry and driveway off of University Boulevard was redesigned and replaced last summer as part of this project. Prior to the Sept. 2 home football home opener, thematic monuments on either side of the entry and a low signage wall that guides visitors to the gardens will be completed (see sketch above).
Work also will begin on multiple landscaping features in what used to be stadium parking lot S3. These include a large pool with a half dozen fountains, walkways including a raised circular platform, paved plazas, a large sculpture, permanent seating and signage, and garden plantings. Former first lady Janet Leath, who was involved in design plans, envisioned the plaza area as a site for football game day events and other special occasions.
Project manager Jon Harvey, facilities planning and management, said the structure work will continue as far into the fall as weather allows, with work resuming in the spring. The target completion date for this final phase is next June.
Harvey said the contractor, Mason City-based Henkel Construction, will use nearby lot S2 as a staging and storage area, but remove all items from the lot for the six home football Saturdays this fall.
The stadium expansion project began at the end of the 2014 football season.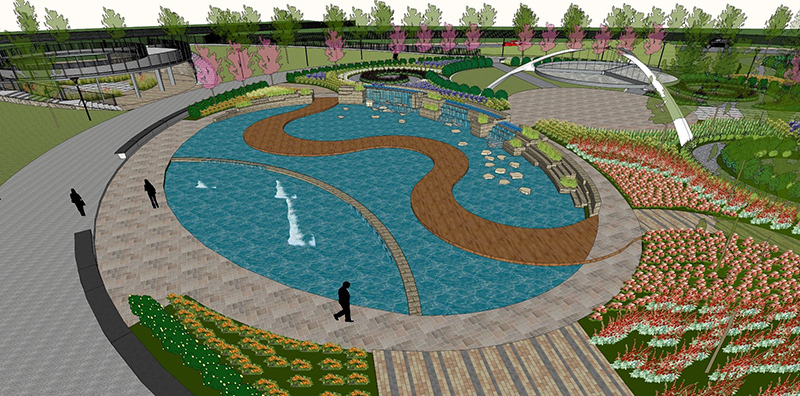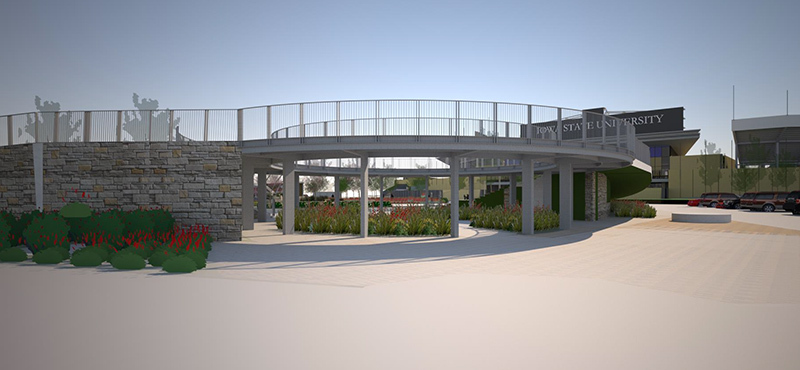 Related story
Stadium-gardens link improvements begin in April, March 31, 2016