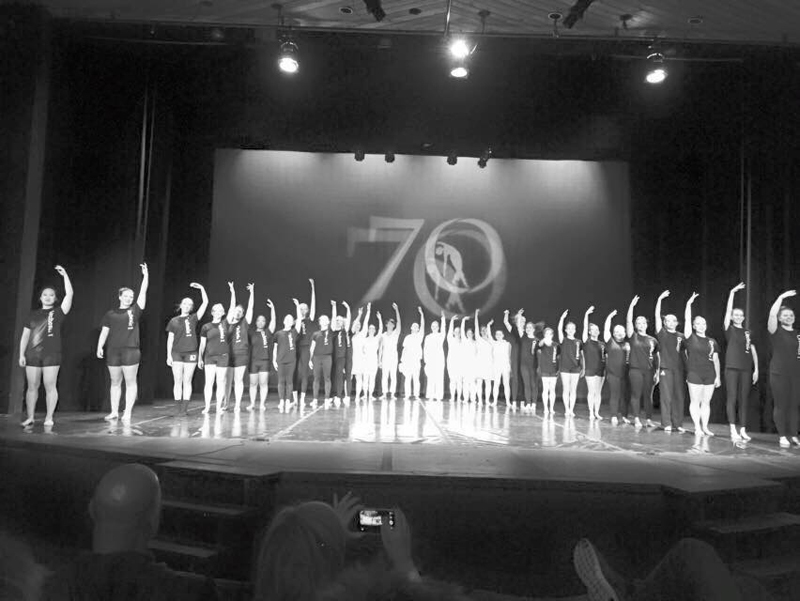 What's in a word?
In 1944, Iowa State students Barbara Sgarlat Drexler, Jean Ringoen Williams and Charlotte Ann Stuart created Barjché, a name derived from the women's first names.
Modern dance enthusiasts will have three chances to see Iowa State's 71st annual performance of Barjché (pronounced bar-SHAY) at Fisher Theater on Feb. 3 and 4 (7:30 p.m.) and Feb. 5 (2 p.m.).
Produced by the Orchesis I Dance Company, Barjché's 2017 theme is individuality and interconnectedness, which will be reflected through the dances created by the dance company members, faculty and guests. Guest choreographer and professional dancer Chris Black, San Francisco, created a piece for the show during her weeklong residence at ISU last fall. Other featured choreographers include Barjché artistic director Cynthia Adams and current Orchesis I members.
Orchesis I alumni also will pay tribute to former ISU faculty member Laurie Sanda, who passed away last year, with a performance of "Field Day," a dance originally choreographed by Sanda in 2002.
Tickets are $12 ($10 for students) and available at the Iowa State Center ticket office or through Ticketmaster.