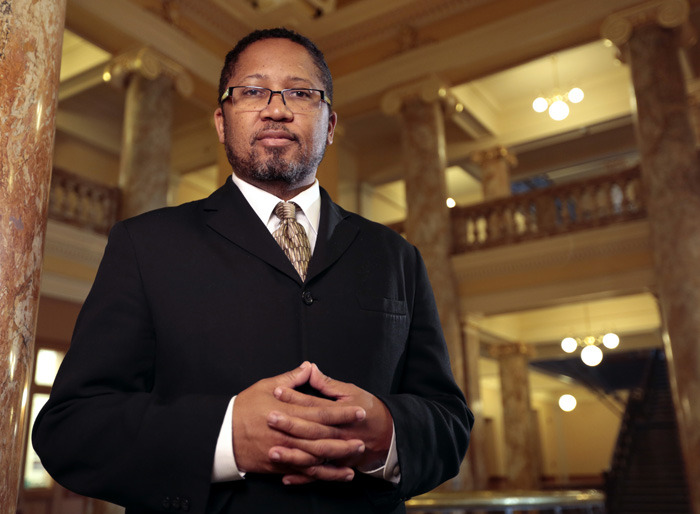 Reginald (Reg) Stewart, Iowa State's inaugural vice president for diversity and inclusion, arrived on campus Dec. 1.
As the university's chief diversity officer, he will advise senior leaders on planning efforts and develop initiatives -- including employee and student recruitment and retention -- that increase Iowa State's diversity. Stewart comes to Ames from Reno, where he also served as the University of Nevada's first chief diversity officer.
President Steven Leath created the executive-level post last spring in response to recommendations in a 2013 study of the university's diversity programs.
Introduced briefly to the state Board of Regents Wednesday, Stewart told board members his interest in working at Iowa State is based on two things: an engaged student body and a motivated staff and faculty. "With those two working in tandem, we can impact change. You need both," he said. "That was remarkably appealing to me."
Stewart's office is in 2680 Beardshear; he can be reached by phone at 294-8840 or email at rstewart@iastate.edu.