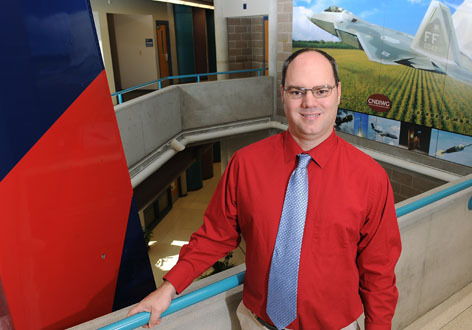 The basics
Orman's council service
P&S Council representative (2009-12); president-elect (2011-12); representation committee (2009-11)
Position at ISU:
Information technology manager, Center for Nondestructive Evaluation
Arrived at ISU:
1994
Orman's priorities this year:
Salary compression, equity and fairness issues
Cultivating successful relationships with new senior leadership
Council priorities this year:
Professional development program for P&S staff
Salary issues
Supervisor training
RMM (Resource Management Model) inequities
Council's biggest challenge:
"Keeping P&S staff in the minds of the new university leadership, despite all of the changes and record enrollment issues."
Orman's thoughts on the year ahead:
"This is a very exciting time. We have new leadership, record enrollment and the budget situation finally seems to be settling down. There is a lot of positive energy and fresh ideas throughout ISU. I'm glad I've been granted this opportunity to serve P&S staff and I'd like to take this opportunity to encourage others to take up the mantle, join council and be part of the adventure!"