If your busy summer caused a few missed opportunities at the box office, Cyclone Cinema could help you catch up on some of the top spring and summer films. This fall's lineup features 14 films released between March and August.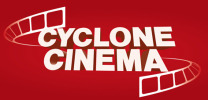 Cyclone Cinema is a program of the Student Union Board, with funding provided by the Government of the Student Body. Films are shown in the Carver Hall auditorium. Admission is free and the public is welcome.
The series opens this week with eight showings of The Avengers, starring Robert Downey Jr. and Scarlett Johansson. Showtimes are 7 and 10 p.m. every Thursday, Friday, Saturday and Sunday, except during Thanksgiving break (Nov. 17-25), when the film series also takes a break.
Films are free, but bring some cash
What's a feature film without Milk Duds? Cyclone Cinema's concession stand features popcorn ($2 and $3), boxed candy ($2), bottled water ($1) and Coca Cola products ($1). You may pay with cash or CyCash at the concession stand. ISU students also may use their Dining Dollars.
Here's a quick look at the fall lineup:
Aug. 23-26: The Avengers (rated PG-13), Robert Downey Jr., Scarlett Johansson
Aug. 30-Sept. 2: The Hunger Games (PG-13), Jennifer Lawrence, Josh Hutcherson
Sept. 6-9: Snow White and the Huntsman (PG-13), Kristen Stewart, Charlize Theron
Sept. 13-16: Men in Black 3 (PG-13), Will Smith, Tommy Lee Jones
Sept. 20-23: Moonrise Kingdom (PG-13), Bruce Willis, Edward Norton
Sept. 27-30: Rock of Ages (PG-13), Tom Cruise, Julianne Hough
Oct. 4-7: The Amazing Spider-Man (PG-13), Emma Stone, Andrew Garfield
Oct. 11-14: Brave (animated, PG), voices of Kelly Macdonald, Billy Connolly
Oct. 18-21: The Dark Knight Rises (PG-13), Christian Bale, Tom Hardy
Oct. 25-28: Ted (R), Mark Wahlberg, Mila Kunis
Nov. 1-4: The Bourne Legacy (PG-13), Jeremy Renner, Rachel Weisz
Nov. 8-11: Magic Mike (R), Channing Tatum, Matthew McConaughey
Nov. 15-16 only: Total Recall (PG-13), Colin Farrel, Kate Beckinsale
Nov. 22-25: No film, Thanksgiving break
Nov. 29-Dec. 2: The Campaign (R), Will Ferrell, Zach Galifianakis