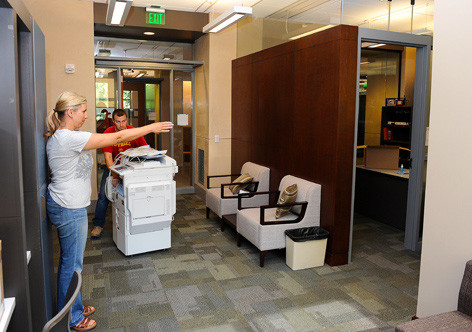 Following about 15 months of construction, tenants are moving in this week to the College of Agriculture and Life Sciences' renovated student services mall on the ground floor of Curtiss Hall.
Longtime admissions officer Phil Caffrey will step into the interim director position when current admissions director Marc Harding departs to take a position at the University of Pittsburgh in mid-July
Keeping your keepsakes in shoeboxes, plastic bags and old photo albums? Hilary Seo, head of preservation for university libraries, has better ideas.