Peter Dorhout from Kansas State University has been named Iowa State's next vice president for research (VPR). He will begin his tenure in Ames by Jan. 25, 2021.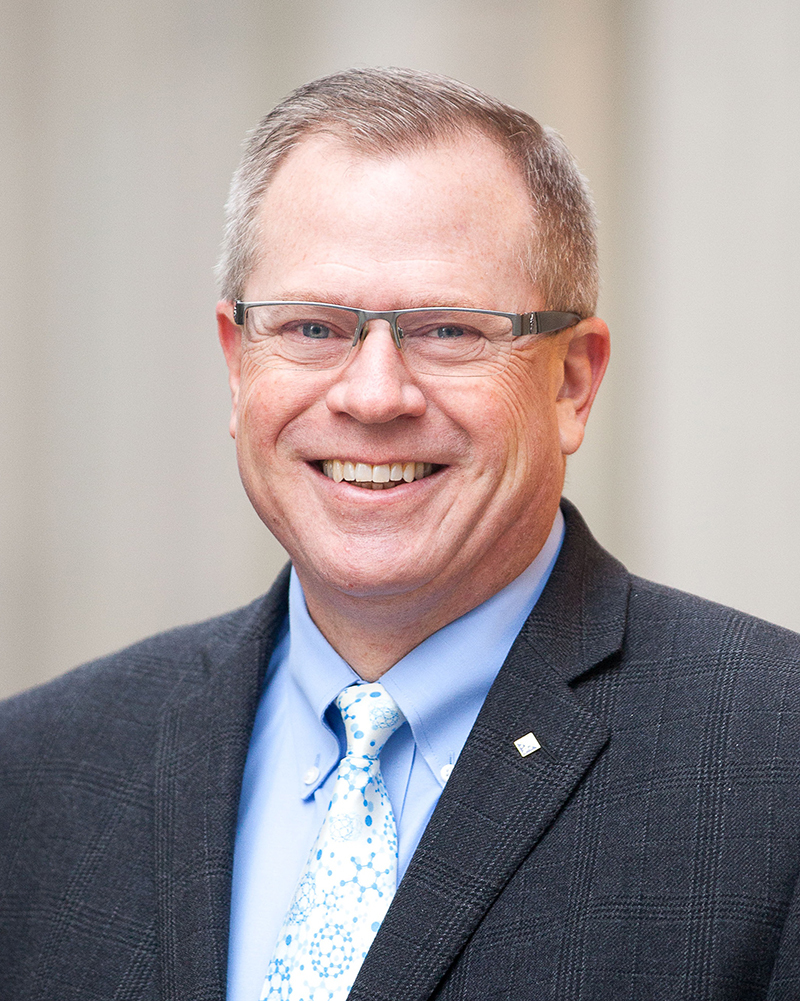 Dorhout, a fellow of the American Association for the Advancement of Science and former president of the American Chemical Society, currently serves as VPR and professor of chemistry at Kansas State.
"Dr. Dorhout comes to Iowa State with an impressive portfolio of accomplishments, not only as an internationally renowned chemist, but also as a collaborative and forward-thinking leader," said President Wendy Wintersteen. "Peter will be an outstanding partner for our faculty and staff scientists, as well as our graduate students and postdoctoral scholars, as they build on the university's mission to create, share and apply knowledge to benefit our world."
Dorhout joined the Kansas State faculty in 2012, serving as dean of the College of Arts and Sciences before being appointed to his current position in 2016. Dorhout also served as vice provost for graduate affairs and assistant vice president for research at Colorado State University, Fort Collins; interim provost at Colorado State University, Pueblo; and is a collaborator for chemistry and nuclear materials research at the Los Alamos National Laboratory, New Mexico.
"I am excited for the opportunity to support Iowa State's world-class researchers and programs, building on the university's established strengths such as biosciences and engineering, while expanding our capacity in the arts, social sciences and humanities, and maintaining a strong connection with the Ames Laboratory," Dorhout said. "I also look forward to working with faculty and students to support their entrepreneurial efforts and helping bring their discoveries to the marketplace."
Dorhout earned a bachelor's degree in chemistry at the University of Illinois, Urbana-Champaign, and a Ph.D. in inorganic chemistry at the University of Wisconsin, Madison. He completed a postdoc appointment at Iowa State and the U.S. Department of Energy Ames Laboratory, serving with Distinguished Professor Emeritus John Corbett. He is a life member of the Society for the Advancement of Chicanos/Hispanics and Native Americans in Science.
In announcing Dorhout's appointment, senior vice president and provost Jonathan Wickert thanked former VPR Sarah Nusser, who served in the post from February 2014 to last June, and interim VPR Guru Rao for their leadership of Iowa State's research programs. He also thanked members of the search committee and campus community for their thoughtful consideration of candidates.