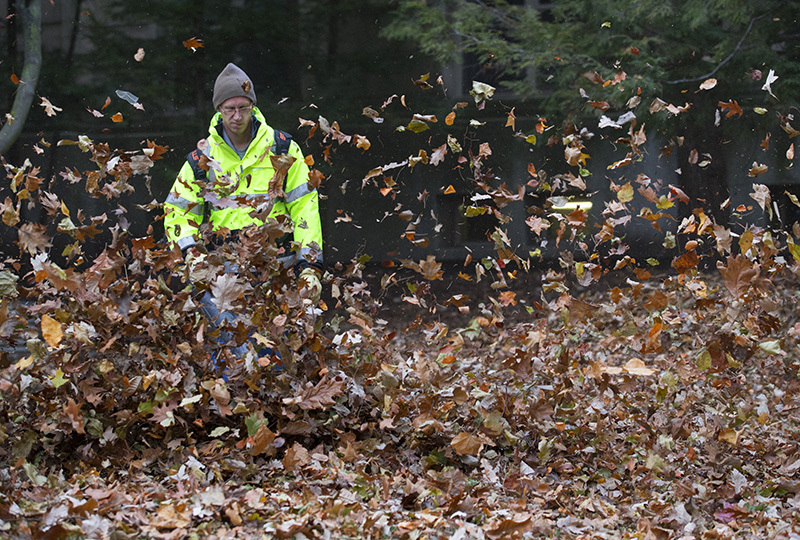 Campus services employee Branden Geil moves a mountain of leaves with a leaf blower along the east side of Beardshear Hall recently. He said it was the second time in a week the area needed to be cleared.
"It's never-ending," Geil said. "We were actually here blowing leaves last week and now we're back again."
Before long, Geil may replace the leaf blower with a snow thrower.