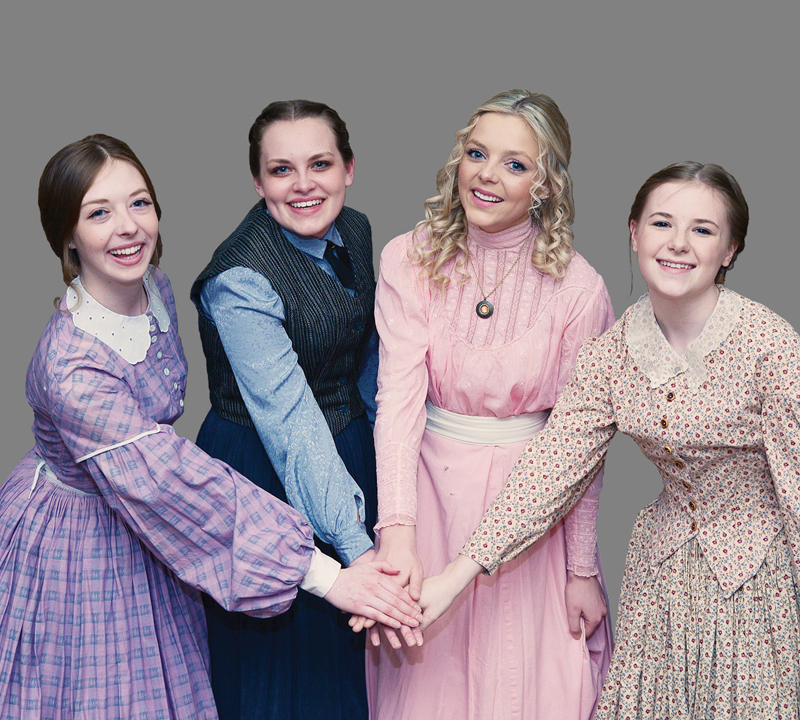 ISU Theatre's musical adaptation of Louisa May Alcott's "Little Women" opens Friday with a two-weekend run at Fisher Theater.
The story opens in the 1860s as the four March sisters -- Meg (junior Morgan Darrow), Jo (senior Maddie Olsem), Beth (sophomore Libby Peterson) and Amy (junior Emmy Cuvelier) -- along with their mother, Marmee (junior Olivia Griffith), are about to celebrate Christmas in New England without their father, a preacher serving the Union Army during the Civil War.
Meg, the oldest sister, acts like a second mother to her sisters and looks forward to someday marrying and becoming a mother herself. Jo, a tomboy, longs to be a writer. Beth is drawn to music and wishes to have a piano, while Amy yearns to be an artist. The sisters grow from children to adults during the course of the musical, experiencing the ups and downs of life's journey.
"It's a story about the bonds of familial love and the pursuit of personal discovery," said director Brad Dell.
He said Jo's character especially exemplifies this by pursuing her passion of writing while surrounding herself with the loving support of her family.
Show times are 7:30 p.m. March 31-April 1 and April 7-8, with 2 p.m. matinees on April 2 and April 9. Tickets, available at the Iowa State Center ticket office, through Ticketmaster or at the door prior to the performances, are $21 ($19 for seniors and $14 for students).