Cyclone Cinema announces fall titles
If you question the popularity of Hollywood sequels and remakes, take a gander at Cyclone Cinema's fall lineup. Eight of the 14 titles either end in a numeral, are part of a franchise or retell a previously told story. The film series opens next week (Aug. 29) with Star Trek Into Darkness and wraps up the first weekend in December with the recently released Elysium.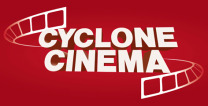 Cyclone Cinema, sponsored by the Student Union Board with funding from Government of the Student Body, will show a wide variety of feature films released since May. Each movie runs for a weekend (Thursday through Sunday nights), with two showings a night (7 and 10 p.m.) in 101 Carver. Admission is free and the public is welcome.
But you may want to bring a few dollars for treats. Bottled water and Coca-Cola products are $1; candy and Ankeny-based Brandmeyer popcorn cost $2. You may pay with cash or CyCash at the concession stand. ISU students also may use their Dining Dollars.
Here's the Cyclone Cinema fall lineup:
Aug. 29-Sept. 1: Star Trek Into Darkness (rated PG-13), starring Chris Pine, Zachary Quinto (this film also will be shown Tuesday, Aug. 27, at 9 p.m. atop the MU parking ramp)
Sept. 5-8: The Hangover Part III (R), Bradley Cooper, Ed Helms
Sept. 12-15: Iron Man 3 (PG-13), Robert Downey Jr., Gwyneth Paltrow
Sept. 19-22: Man of Steel (PG-13), Henry Cavill, Amy Adams
Sept. 26-29: This is the End (R), Seth Rogen, Jonah Hill
Oct. 3-6: Fast and Furious 6 (PG-13), Vin Diesel, Dwayne Johnson
Oct. 10-13: Despicable Me 2 (animated, PG), voices of Steve Carell, Kristen Wiig
Oct. 17-20: The Great Gatsby (PG-13), Leonardo DiCaprio, Tobey Maguire
Oct. 24-27: Monsters University (animated, G), voices of Billy Crystal, John Goodman
Oct. 31-Nov. 3: World War Z (PG-13), Brad Pitt, Mireille Enos
Nov. 7-10: White House Down (PG-13), Channing Tatum, Jamie Foxx
Nov. 14-17: The Internship (PG-13), Vince Vaughn, Owen Wilson
*Nov. 21-22: 2 Guns (R), Mark Wahlberg, Denzel Washington
Nov. 28-Dec. 1: No film; Thanksgiving weekend
Dec. 5-8: Elysium (R), Matt Damon, Jodie Foster
* Two-night run due to start of fall break