A revamped creative component and rapid admissions decisions are key pieces of the computer science department's strategy to grow its non-thesis master's degree programs by 100 students over the next three academic years (2023-24 through 2025-26). This spring, the department had 59 students in its master's programs.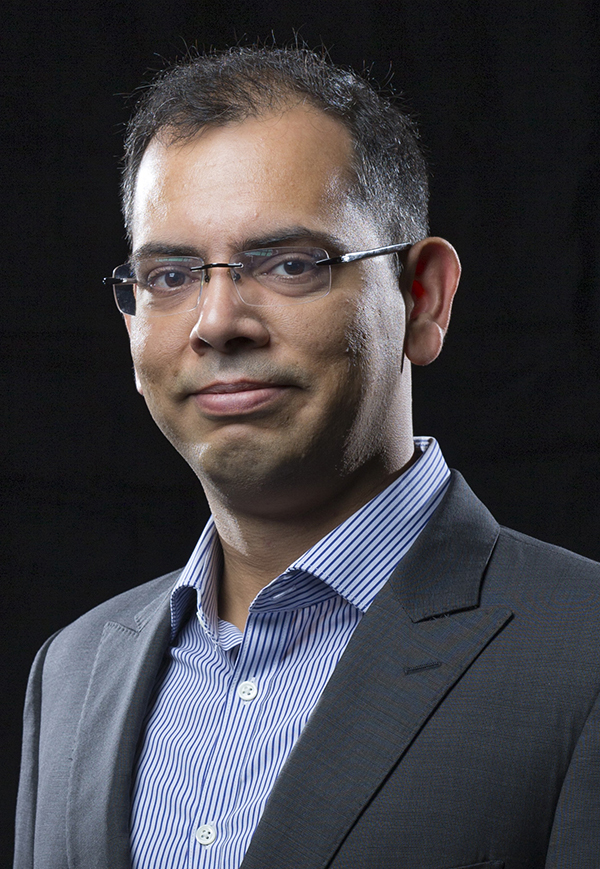 Kingland Professor and department chair Hridesh Rajan said demand is high for its two M.S. programs -- computer science and the 2021 addition of artificial intelligence (AI) -- from both prospective students and the employers who want to hire them when they're done. Last year, more than 700 individuals applied for the combined 25 seats.
"Our faculty understand a master of science for a student preparing to join the workforce needs to offer a little different training from the graduate student preparing for a research or academic career," Rajan said. "I'm really very proud of my colleagues for their growth mindset and understanding the importance of finding a new way to provide computing and AI graduates for Iowa and the nation."
As planned, the department will use bridge funds from the provost's office to hire two tenure-track faculty for the first three years of their work. As enrollment climbs, the department will add a third tenure-track faculty position and a staff position to manage admissions and student support.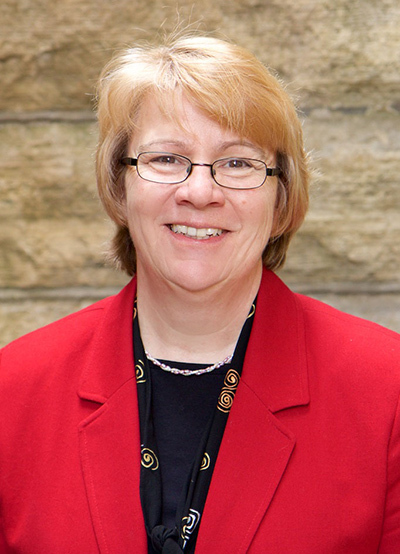 With 100 additional graduate students paying their way, the program will be self-sufficient, said College of Liberal Arts and Sciences dean Beate Schmittmann. She said the college and department have a revenue-sharing agreement to distribute the added net revenue. The agreement anticipates sustained growth and will be reviewed in four years.
She said computer science's growth plan aligns with "Reimagining LAS," a multiyear effort announced last year to right-size the college by identifying new revenue streams and reducing costs through curriculum and program changes.
"It's also tied to the university priority of expanding graduate enrollments, especially in master's programs, and the department's goal of growing its profile and footprint -- in both faculty and master's students," Schmittmann said.
A model for others
Senior vice president and provost Jonathan Wickert said the computer science department's plan is a model to follow for other master's programs at Iowa State.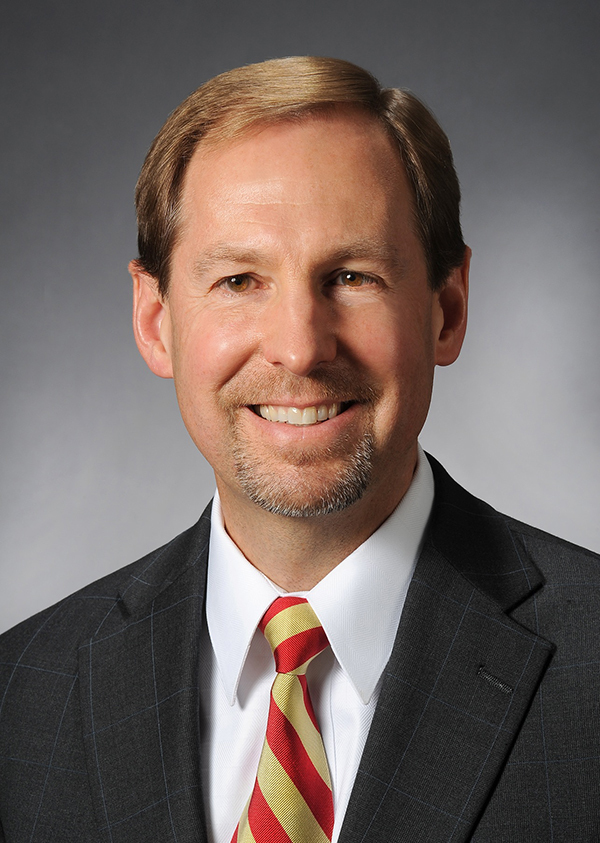 "It's an exciting and transparent revenue-sharing plan that rewards success and provides an incentive for the department to grow," he said.
"The department's faculty took action to raise the profile of its programs, with my office providing financial help on the front end so they can begin recruiting immediately," Wickert added. "We hope other graduate programs might find a way to replicate it in a way that works for them.
"Departments and colleges benefit tangibly by offering high-quality, high-demand degree programs and follow up with a focus on student retention and success," he added.
More about computer science's plan
"We're both excited and holding our breath to see what kind of impact this can have," Rajan said. Several factors are key to the success of his department's plan:
1. Creative component reimagined as a capstone project
Faculty modified the creative component for non-research master's students to function like a capstone course, in which a number of students work on a project together following a fixed timeline for deliverables. Faculty also expect to involve industry in the creative component course, helping students build relationships that may prove valuable at graduation time.
"That allows us to scale this to the level we want. A traditional research component -- or even an individually-mentored creative component -- is personnel-intensive and impossible to scale," Rajan said.
2. Quick admissions decisions
The department is committed to fine-tuning its admissions criteria and giving applicants an admissions decision within 10 business days in most cases. This departs from the common "batch-processing" of prospective students every few months. Particularly for international students, who face a tedious and time-consuming immigration process to study in Iowa, quick decisions provide more time to get it done, Rajan noted.
"That determines whether the highest-quality students accept our offer or go elsewhere," he said. "We have a very strong program. If we're the first in their email box to say 'congratulations, you're admitted,' it's likely they will come to Iowa State."
3. Student retention in the non-thesis master's programs
For the model to succeed, the enrollment growth needs to occur among students seeking the creative component master's degree, and students need to complete the program.
"With students paying the cost of their education, the tuition revenue covers the additional positions, and we can scale up enrollment while maintaining reasonable workloads for our current faculty," Schmittmann said.