An estimated 5,700 would-be Cyclones -- including 5,300 first-year students -- will visit campus over the next five weeks for new student orientation, a stepping stone in the transition to college student life. Another 1,000 students chose to complete an online orientation experience that includes three to four hours of modules, a math placement assessment and a virtual conversation with their academic advisor before they register for fall classes. All have accepted their admissions offer to Iowa State, though not all have made their final college decision just yet.
Impactful employees
Inside will launch a companion series, Inside Impact, in mid-June that periodically features dedicated employees doing great work. The first one is organized around the unmatched experience employees create at new student orientation.
Daylong sessions on campus for transfer students are May 24 and June 30. Nineteen 1.5-day sessions for first-year students begin daily, Monday-Thursday, from May 31 to June 28 and two Sundays, June 11 and 25. Students will arrive in groups of about 280, with three of the six undergraduate colleges represented each day and colleges further breaking that down into academic programs. New student programs director Sarah Merrill said a cohort structure lets college staffs focus their presentations and students meet more of their fall classmates.
Where will they be?
Orientation students and their families check in at Hixson-Lied Student Success Center on the east side of campus. Those staying overnight on campus will have rooms in Maple Hall, and the adjacent Seasons dining center will be open for breakfast, lunch and dinner. Other ISU Dining venues will offer lunch options.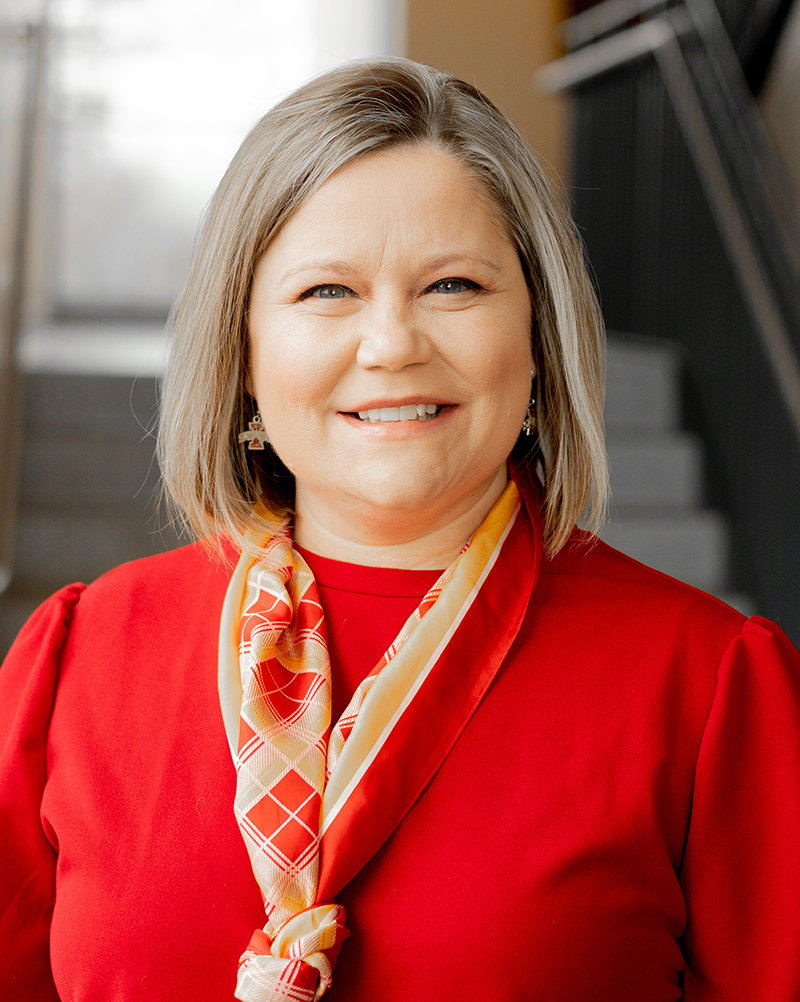 Many of the orientation daytime events will take place in auditoriums, classrooms and offices in buildings rimming central campus, for example, the Memorial Union and Carver, Curtiss and Beardshear halls. The resource fair -- featuring dozens of university departments and offices that support students -- will be held daily (10 a.m.-noon) on floors 1 and 2 of the Student Innovation Center. After dinner, the Lied Recreation Athletic Center is designated for student activities and fellowship.
"At orientation, we focus on those action items we want students to complete before they arrive on campus in the fall," Merrill said. "There are some business things, like turning in their immunization forms, getting their ISUCard and learning how to view and pay their university bill. We also help them better understand their academic degree program before they meet with their academic advisor and register for classes. Our goal is that every student leaves orientation with a course schedule for fall semester.
"Most importantly, orientation is about solidifying their decision to attend Iowa State. We want them to know they can be successful here. So it's about preparing them, socially and academically, for their first semester," she explained. "That includes so many things: What will move-in day look like, how to be a good roommate, where to seek help for your physical health or mental health, what academic support is available to them. All those things play into a successful transition for a new Iowa Stater."
College presentations
3-5 p.m. on Day 1
Agriculture and Life Sciences, 0127 Curtiss
Business, 1148 Gerdin
Design, 0101 Design
Engineering, 2055 Hoover
Human Sciences, 1210 LeBaron
Liberal Arts and Sciences, 1001 Troxel
A Cyclone village
Merrill estimates that 240 employees are involved in each of the on-campus sessions: room schedulers, college presenters, dining staff, academic advisors, resource fair staff and her new student program team, to name a few.
"We roll out the cardinal carpet. Orientation is a true collaboration across academic affairs, student affairs and business and operations," Merrill said. "What makes us unique is that we really do try to be the large university that feels small. We offer students all the resources of a large university, but we also work really hard to provide that individualized, personal support.
"When I travel to conferences, colleagues can't believe what we accomplish at orientation, being a large university," she added.
For example, when leaders recalibrated Iowa State's orientation program after the 2020 pandemic year, one of the things they protected was a personal advising session for each student prior to course registration. That's a commitment that sets Iowa State apart from other large universities, she said.
First-time presenters
Most orientation programming and scheduling mirrors a 2022 event that received a grateful endorsement from its participants. Merrill noted one tweak: ISU police will offer a 30-minute presentation about campus safety every morning. Police chief Michael Newton said a conversation with families fits with the department's history of engaging with community members outside the setting of an incident.
"Building a strong and positive relationship between the police and the community is essential for maintaining public safety and fostering trust. This session will give us a chance to have a first positive interaction with students and their families," he said. "In many cases, people only have contact with police in a time of need, but we want our community to know we want to be there for them -- before we are needed.
"While the ISU police team plays a crucial role in ensuring the safety and security of students on campus, our students also play an essential role. This session will begin bringing them into our community safety efforts," he added.
In the past, ISU police officers participated at the resource fair.