The Memorial Union's two associate directors, Kristine Heflin (student engagement) and Brad Hill (operations), are serving as interim co-directors of the MU, effective April 26. They'll report to interim associate vice president for campus life and department of residence director Virginia Speight and serve on the Division of Student Affairs cabinet.
Heflin and Hill succeed MU director Steve Winfrey, who died April 19 of pancreatic cancer. Visitation and funeral services for Winfrey are this week.
Senior vice president for student affairs Toyia Younger said a search for the next director of the Memorial Union will begin after a new associate vice president for campus life and director of residence is named. That search is underway.
The interim leaders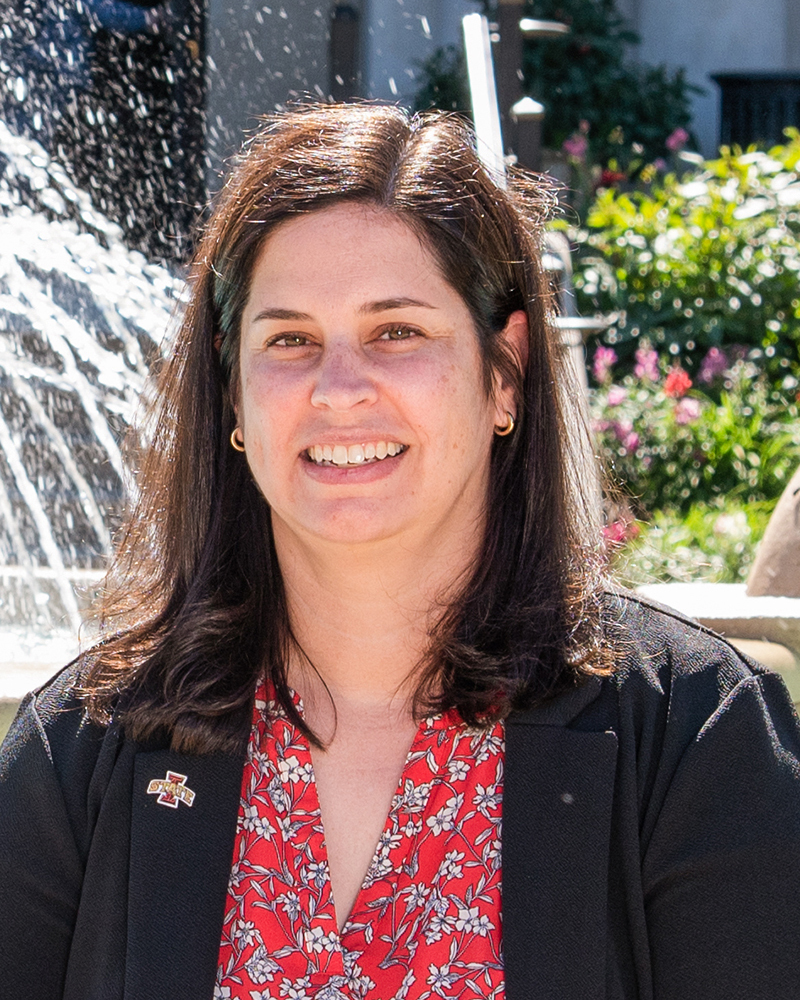 Heflin joined the MU staff in fall 2019 and oversees all student engagement programming, including leadership and service programs, student organizations and Student Union Board; major events such as WelcomeFest, ClubFest, ISU AfterDark, Dance Marathon and Winterfest; art programs including the Workspace and art galleries; the Maintenance Shop; and CyBowl and Billiards. She can be reached at kheflin@iastate.edu.
Hill began his MU role in summer 2019 and manages internal and external MU reservations and events; the MU parking ramp; renovation projects; and building operations including custodial services, technology and maintenance. He can be reached at bradhill@iastate.edu.