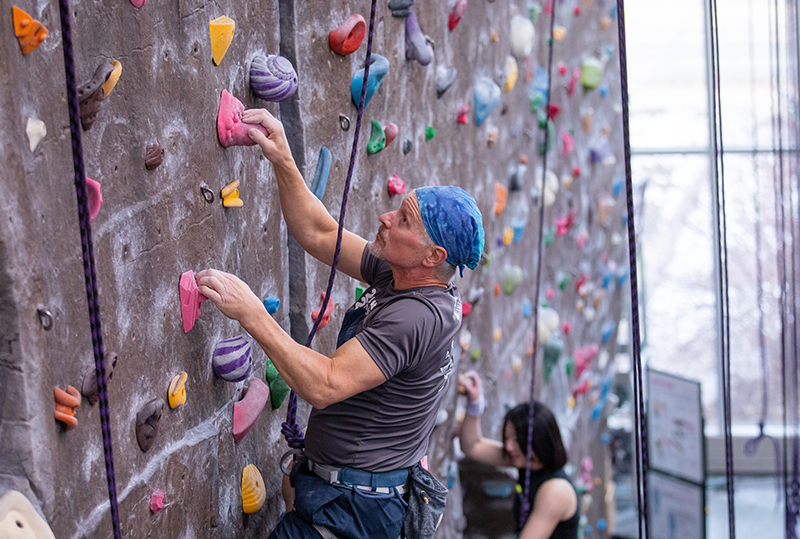 Glenn Wiedenhoeft, instructional design coordinator in the agronomy department, navigates his pathalong the holds on the climbing wall at State Gym Tuesday evening. Wiedenhoeft said he unwinds after work by climbing the wall two to three times a week.
For those looking to work healthier habits into their routine, recreation services offers membership to faculty and staff, too. A membership can be purchased online with a credit card. Or, stop by the administrative office, up a few steps from the northwest entrance to State Gym (weekdays 8 a.m.-5 p.m.) to add a membership to your ISU Card; pay by cash, check, credit card or payroll deduct.
An annual membership costs $350 when paid in full or 12 $30 payments. Monthly memberships (without the annual commitment) cost $40. And, a free, one-week trial is possible if you want to try out the faciltities and programming first.