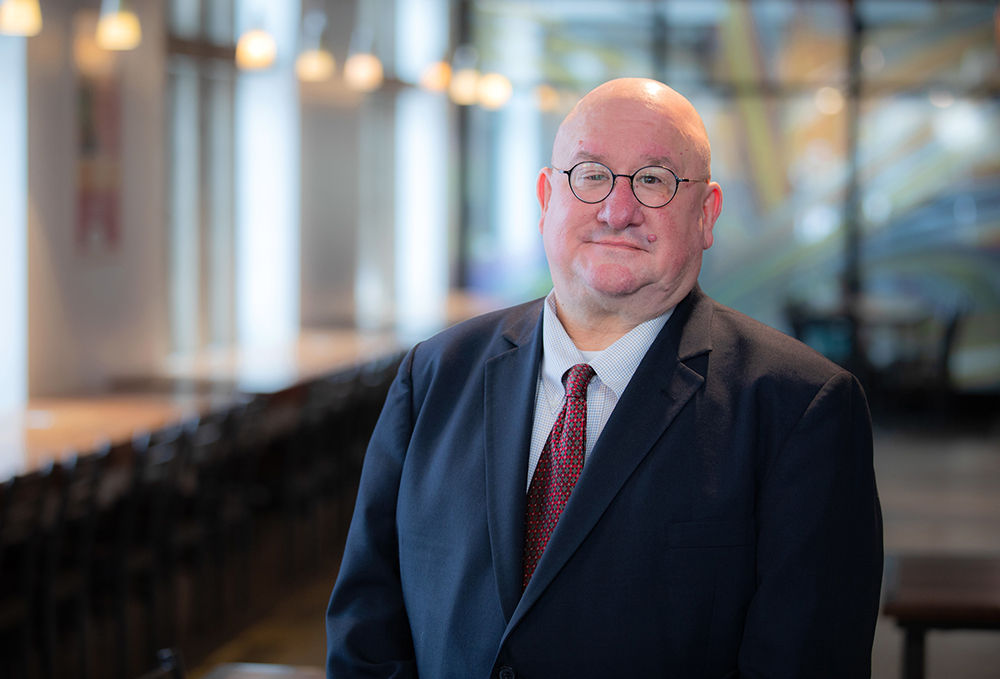 Christian Wise began as director of ISU Dining on Jan. 4. With the residence department and Memorial Union, ISU Dining is a campus life unit within the student affairs division. He oversees the operations of a campus dining system that includes three residential dining centers; multiple cafés, convenience stores, restaurants and get-and-go locations; food court; a catering service and a central production bakery.
Wise has more than 30 years of experience in the dining industry in various settings, including universities, hotels, a hospital and his own catering business, in roles as varied as cook, bartender, retail manager, executive chef, director of catering, general manager and district manager. From 2002 to 2019, he worked for Sodexo's higher education division, with leadership roles at the University of Wisconsin, Eau Claire (2008-19), Millikin University, Decatur, Illinois (2005-08), University of Idaho, Moscow (2004-05) and Missouri State University, Springfield (2002-04). He was an affiliated faculty member at Eau Claire, lecturing on food systems, sustainability, improving the environment and food ethics.
Most recently, he spent two years (2020-22) with Aramark, leading numerous local teams to transition their universities to the company's Harvest Table standards and approach to campus dining.
Previously, he was the owner and chef of a high-end catering business in Springfield, Missouri (1999-2004), and worked as a private practice attorney for a decade in Springfield (1991-2001).
Wise earned bachelor's degrees in political science and philosophy (1984) from University of Missouri, Columbia; a law degree (1989) from Syracuse University, New York; several culinary certificates in the U.S. and France, and a graduate diploma in gastronomy (2012) from the University of Reims-Champagne/Ardenne, Reims, France. His thesis was titled "The Cascade Effect: The Metaethical Impact of Our Relationship to Food."
Wise's office is in 1215 Friley. He can be reached by email at chwise@iastate.edu, by phone at 294-3856. He succeeds Mohamed Ali, who left the university in March.