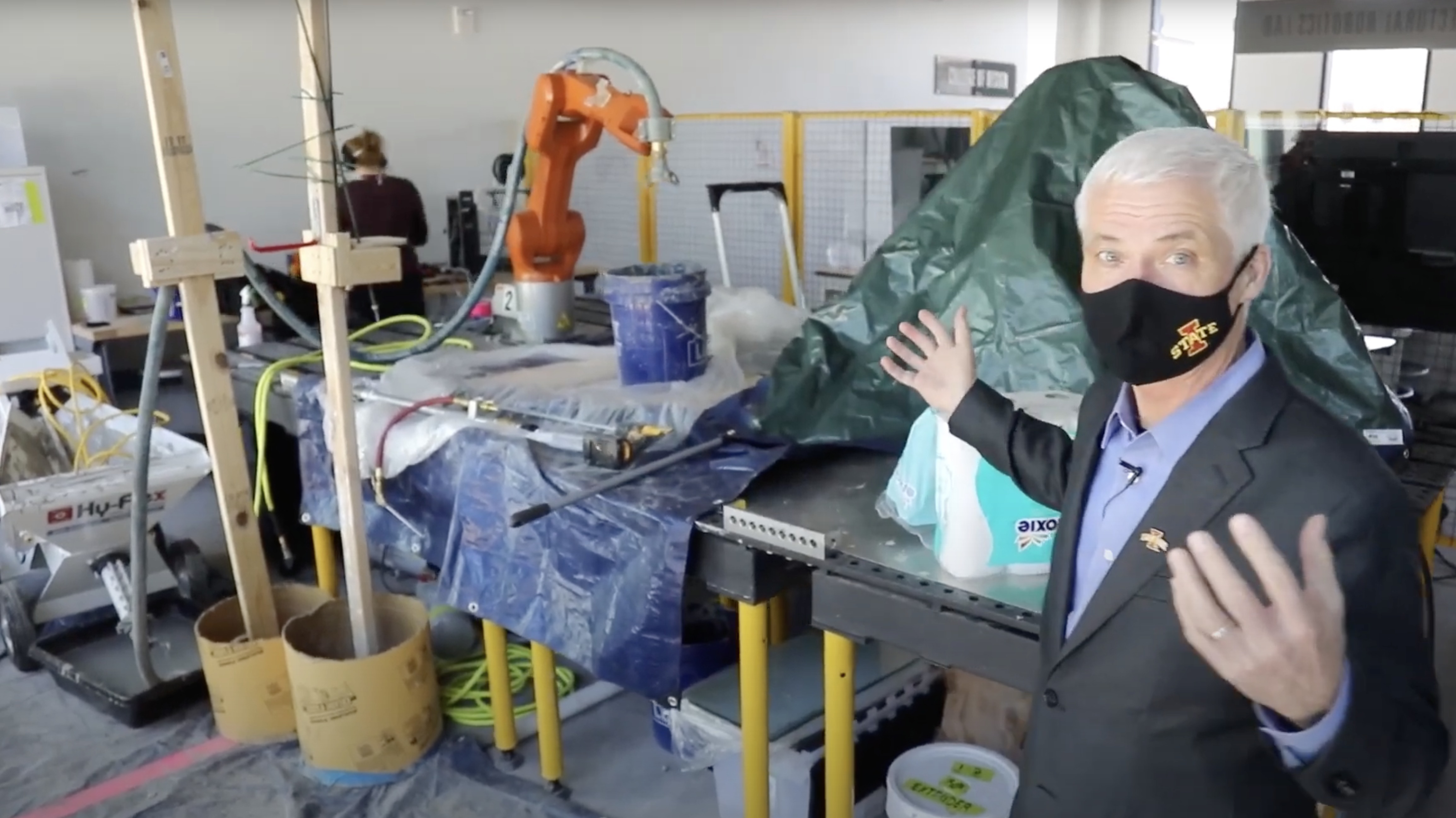 The COVID-19 pandemic struck last spring just before the Student Innovation Center opened, so many faculty and staff have heard a lot about it but have never been inside.
There's a lot to see. Though in-person activity is down this year on campus, there's been plenty going in the 140,000-square-foot, five-level building designed as a hub for experimentation, creation and collaboration. One of the sessions in the Ignite Innovation Showcase earlier this month provided a peek at the center's possibilities.
Center director Jim Oliver took viewers on a 13-minute guided walk-through of the facility's varied opportunities -- metal and wood fabrication and assembly, 3D printers, looms and knitting machines, a teaching kitchen, student-run retail shops, and areas devoted to glass-blowing, robotics, augmented reality, electronics, industrial design and entrepreneurship. There are numerous places for meeting, gathering and teaching -- including a classroom-in-the-round and spaces designed for team-based learning. Embedded audiovisual equipment throughout the center allows recording or livestreaming from nearly anywhere.
Watch the video to get a look inside the Student Innovation Center.