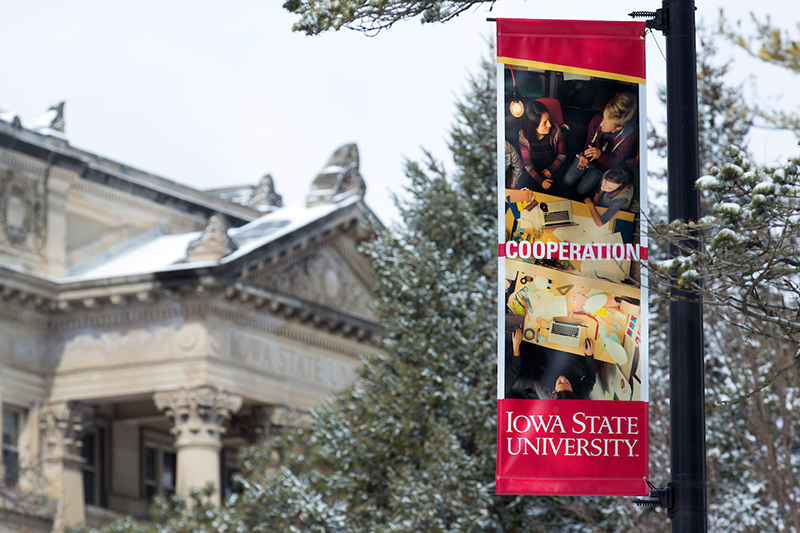 In conjunction with the ISCORE conference March 2, banners went up along Morrill Road reminding Iowa Staters of their principles of community. The six principles -- respect, purpose, cooperation, richness of diversity, freedom from discrimination, and honest and respectful expression of ideas -- were created by Student Government and endorsed by former President Gregory Geoffroy in 2007, and revived by former President Steven Leath in the fall of 2016.
Designed by a student team at Model Farm, the banners are the project of six members of this year's Emerging Leaders Academy sponsored by the office of the senior vice president and provost. All eight colleges helped pay for the banners, as did the offices of the senior vice president for student affairs and vice president for diversity and inclusion.
They'll remain in place through the first week of April.