Fifth dining center opened this week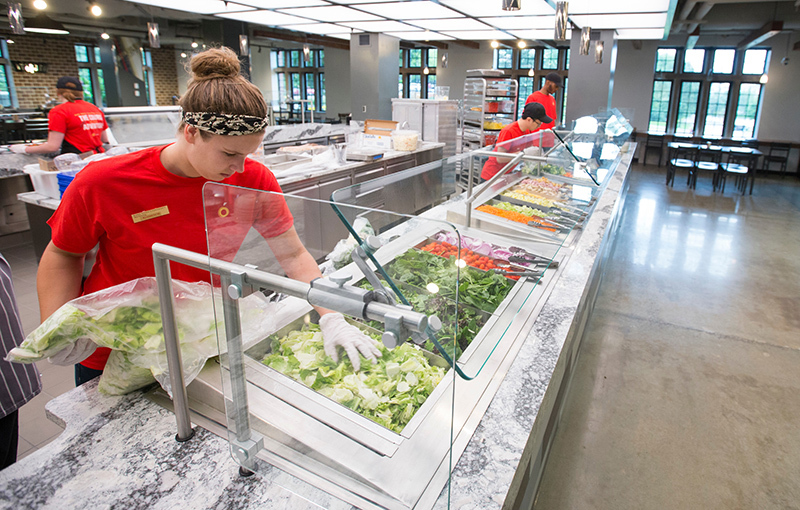 ISU Dining student employee Liz Haut loads lettuce into the salad bar at the new Friley Windows dining center Monday morning. Facing Lake LaVerne on the east side of Friley Hall, Windows is open 11 a.m. to 11 p.m. Monday through Friday to help distribute diners during peak periods on campus.
Windows has seating for 380 diners and multiple stations that offer pizza, rotisserie chicken, a dedicated vegan venue, soups and breads, a salad and fruit bar, desserts, Blue Bunny ice cream and "Savor" -- inspired by international street foods. The door rate is $12.50.
Related story
A window onto the (dusty) process, Nov. 3, 2016