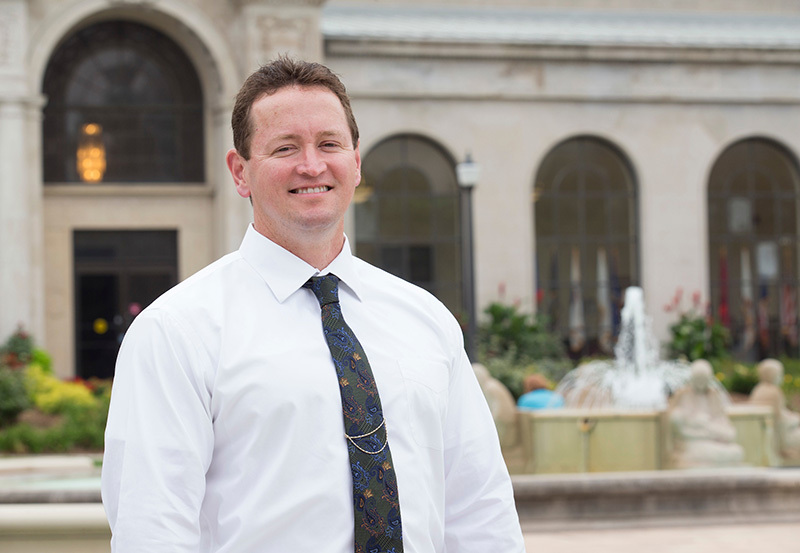 Steve Winfrey's (WIN-free) first day on campus as director of the Memorial Union was Aug. 14.
Winfrey will administer all MU facilities, programs, activities, products, services and tenant relations. He also will oversee the Student Activities Center. The MU director reports to senior vice president for student affairs Martino Harmon.
Winfrey comes to Iowa State from North Dakota State University, Fargo, where he served as director of the university's Memorial Union since 2007 and supervised the completion of a facility renovation and addition. Prior to working at NDSU, he was assistant director of leadership programs at the University of Minnesota, Minneapolis.
Winfrey's office is in 3644 Memorial Union. He can be reached by phone, 294-2300, or email, swinfrey@iastate.edu.
Related story
Winfrey named MU director, June 8, 2017