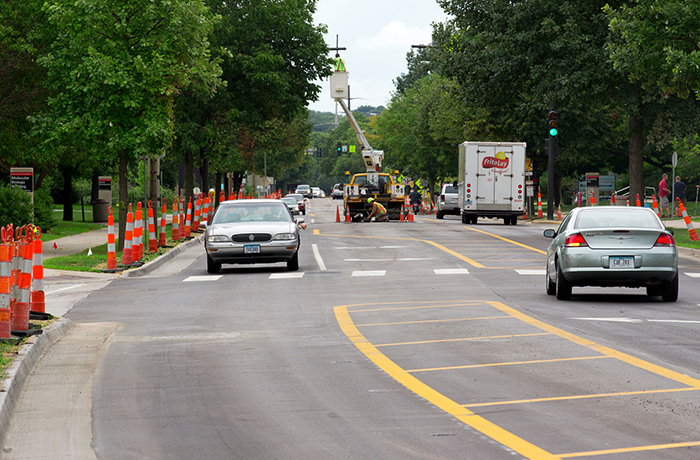 About five weeks in the making, a new look for Pammel Drive opened over the weekend. The former four-lane road was repaired, resurfaced and restriped last month as a two-lane road with left turn lanes and painted center medians. A final task is scheduled for Saturday when traffic is a bit lighter: painting new approaches on Pammel east of Stange and west of Bissell to align vehicles with the two-lane format ahead of them.
The intent behind the changes is to improve pedestrian safety and help Pammel Drive function more like other campus roads and less like a city arterial street. The posted speed limit (25 miles) has not changed.
Drivers are asked to be attentive to the changes in the weeks ahead as all users -- pedestrians, bicyclists and drivers -- get used to the new format.
Related story:
Pammel Drive to be resurfaced, striped as two-lane road this summer, April 28, 2016