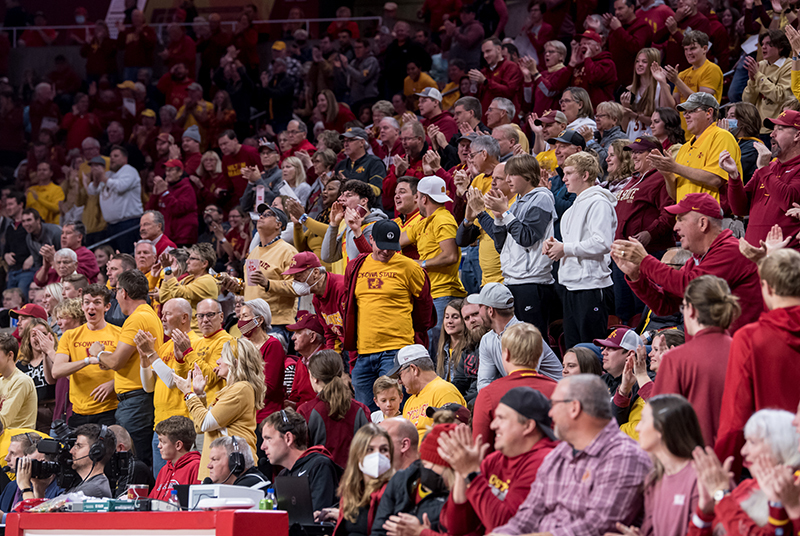 (Pictured) Fans cheer the men's basketball team to a victory over Oregon State in a full Hilton Coliseum Nov. 12. In the 50th anniversary year of Cyclone athletics in Hilton, the fan experience is back to pre-pandemic "normal" this winter season, with seating at 100% capacity and face coverings optional. Hand sanitizer stations remain available in the concourse.
Hilton is the site for a basketball twin bill this Sunday, and tickets still may be purchased for each game. The women host Southern University at noon, and the men's team tips off against Grambling State at 5 p.m.
The first sporting event in Hilton Coliseum was a Dec. 2, 1971, men's basketball victory over the University of Arizona.