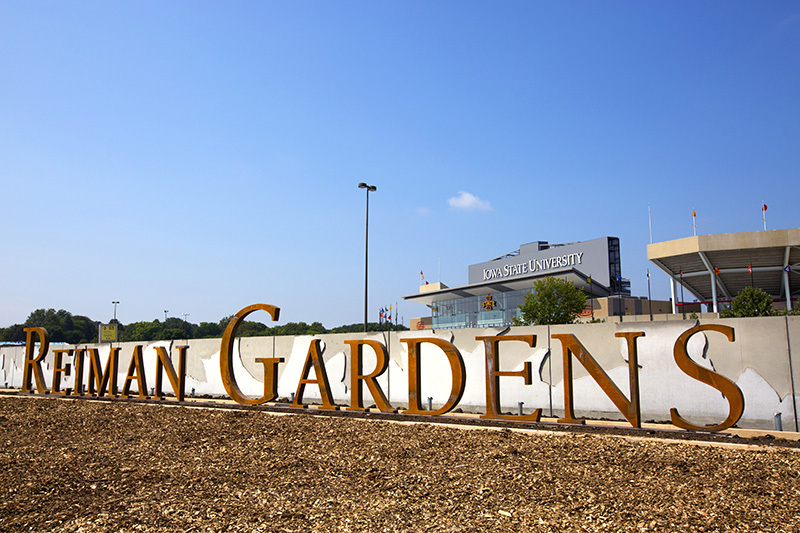 Visitors traveling to Reiman Gardens will have an easier path to follow, thanks to the addition of entrance signage installed last month. The steel lettering -- ranging from 3 feet 4 inches to 5 feet 5 inches tall -- stretches over 52 feet, making the gardens entrance more visible from University Boulevard. A concrete wall with a leaf motif serves as a backdrop.
Bob Catus, interim manager of construction services in facilities planning and management, said the concrete element is tied to the architecture of the buildings in the Iowa State Center complex. Lights will be added next spring to create a nighttime silhouette of the lettering against the wall.
The new entry area also sports monument columns and fencing, both scheduled for completion this fall. Landscaping will be added later this fall and next spring. It's all part of a multiphased project that began in 2014 and included improvements in and around the stadium.
Related stories