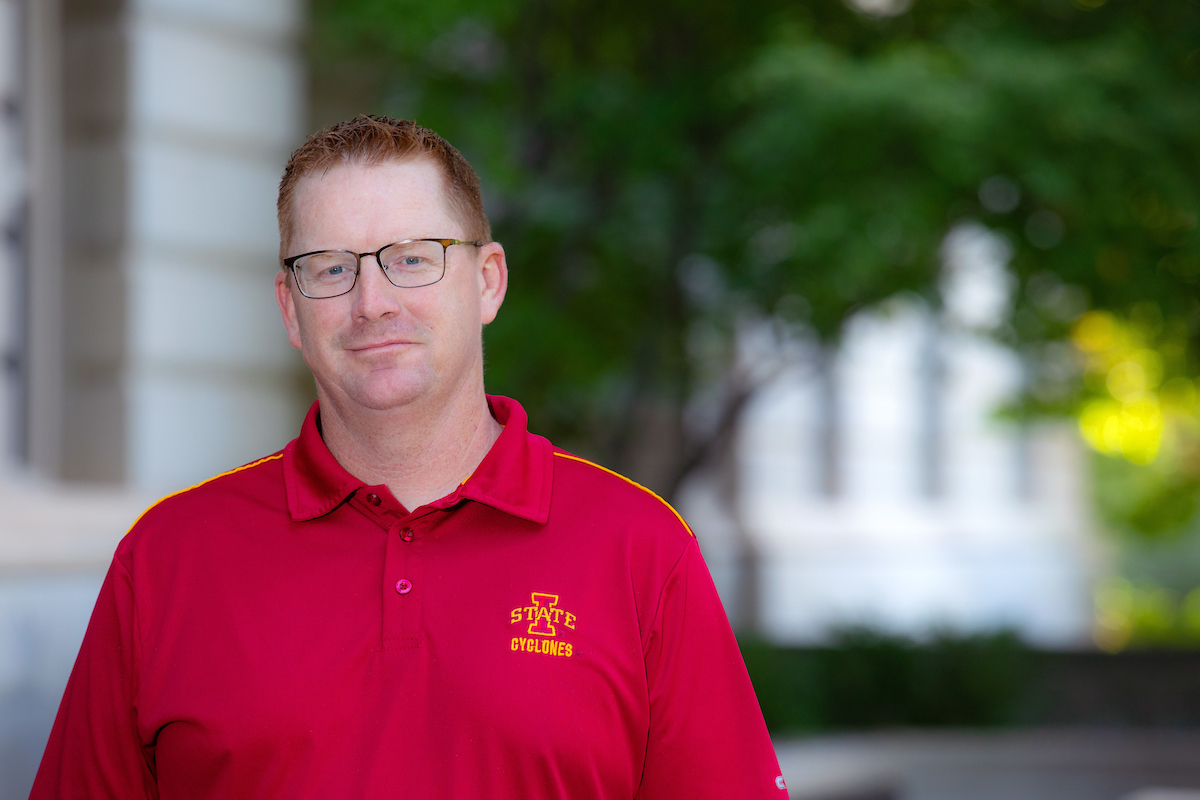 The Professional and Scientific (P&S) Council is elected by and represents P&S employees in the four university divisions -- Academic Affairs, Student Affairs, Operations and Finance and the President's. The council has seven executive officers and around 40+ members -- one representative is elected per 75 P&S employees -- and it serves as a resource and advocate for P&S employees.
This is P&S Council president Patrick Wall's fifth year on council, an experience he said opened his eyes to the scope of the university.
"I've worked with people on council I never would've met otherwise and it's given me the opportunity to understand what they do for the university and share with them what I do," Wall said. "It's important to step out of our silos and meet people who see the same mission from a different perspective."
At the Aug. 3 council meeting, you shared the council's goals for the next year, which included maximizing the student experience. What inspired this goal?
Senior leaders were surprised and encouraged to see this goal because it's something the P&S Council has never had before. I work in Extension, which isn't student-facing, and I still felt this goal was important. P&S Council is sometimes labeled as a group that's only supposed to advocate and support other P&S employees -- and that is our main goal -- but we still need to consider the underlying goal of the university. There are things we can do to advocate for each other and for the students. We can be part of that.
What are the challenges and opportunities for council this year?
The overarching challenge is always the budget and where we fit. Salary and benefits are always the focus. We want to get as much out of our jobs and benefits at the university as we can while still advocating for P&S employees to be compensated fairly for their work.
As for opportunities, the university does a really good job of creating resources but it can be confusing to know how to use them and where to find them. In many cases, there's already a resource available for the questions we get -- employees just don't know how to find it. We want P&S Council to be able to demonstrate how we use the resources and serve as an additional resource for getting the word out about the resources available to P&S employees.
You start each council meeting with a quote. Why?
One of the things I want to accomplish as president is to lighten up the meetings so people don't feel intimidated to participate. Since I start the executive committee reports during the meetings, I try to engage people and make them laugh so we don't get bogged down. The communication on the council improves when you create an environment that's a little lighter.
What do you want P&S employees to understand about council?
We will advocate as much as we can, but we have limitations and the processes are sometimes slower than I would like. I've had to learn patience during my time on council. But on the flip side, I want employees to understand how easy it is to reach out to a council member to get something started. Other employees may be experiencing what you're experiencing so telling a council member and getting something on our agenda can make a big impact even if the issue isn't solved in one meeting.
How can P&S employees get involved with the council?
Reach out to someone who has been on the council or is a current member. The elections are within your division -- you're voted in among your peers. In my case, I connected with people in Extension who were on council years ago and even emailed John Lawrence, the former VP for Extension, to encourage people to participate in the elections so Extension wouldn't be underrepresented. You don't have to run an extensive campaign in order to get elected --let people in your division know you are running and reach out to others for support.