Jan Lauren Boyles, associate professor and director of graduate education in the Greenlee School of Journalism and Communication, has been named faculty fellow in the office of the senior vice president and provost for a two-year term.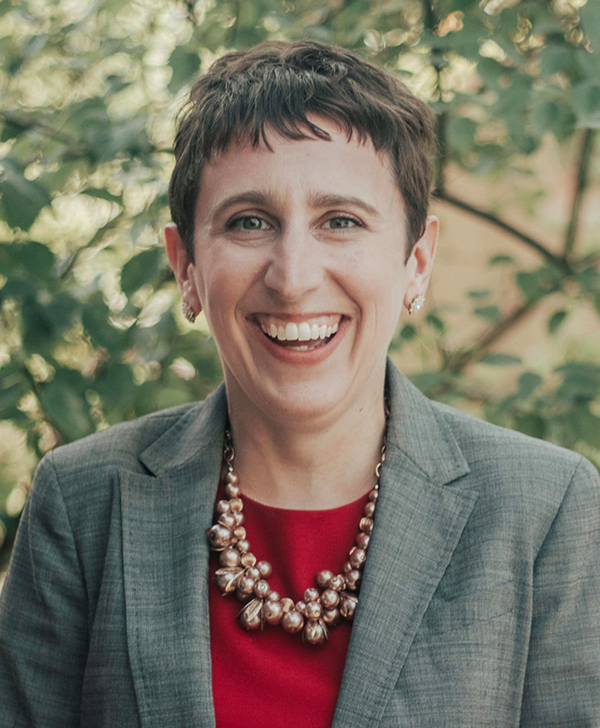 In this new role, Boyles will provide leadership in developing a shared vision for high impact educational practices, known as HIPs, across campus. High-impact practices engage students outside the classroom or as a complement to traditional instruction. Examples at Iowa State include learning communities, University Honors, study abroad, Program for Women in Science and Engineering, internships, capstones and faculty research projects. Together, these activities help students transition to college life and become more engaged in their education. They also contribute to higher retention and graduation rates.
Boyles will serve from Jan. 14, 2022, through Dec. 31, 2023, and report to associate provost for academic programs Ann Marie VanDerZanden.
"Jan offers an impressive portfolio as faculty fellow, including experience in advising and enrollment management, and understands how the various pieces of students' experiences contribute to their academic and professional success," VanDerZanden said. "She's a great addition to the office, and I look forward to her work."
Boyles' areas of focus will include:
Developing resources to promote HIPs to undergraduates, including a HIP Community of Practice.
Gathering student input on their experience participating in HIPs.
Expanding partnerships with academic departments and programs, including the Center for Excellence in Learning and Teaching and Student Innovation Center.
Leading planned modifications to the University Honors program curriculum to focus on project-based, interdisciplinary and experiential learning.
"High impact practices represent the margin of excellence students need to make the most of their education -- not only while they're on campus, but after they leave as well," Boyles said. "I'm excited to help leverage our great people and programs to create an even greater impact in the future."
A native of West Virginia, Boyles earned bachelor's and master's degrees in journalism from West Virginia University, Morgantown, and a Ph.D. in communication from American University, Washington, D.C. After beginning her career as a newspaper journalist, she held teaching and administrative appointments at West Virginia University, American University and the Pew Research Center before joining Iowa State in 2014. Her research in the Greenlee School centers on the intersections of news, data and civic technology.
Boyles received awards for early achievement in teaching and graduate student mentoring from the College of Liberal Arts and Sciences. She is an elected member of the Association for Education in Journalism and Mass Communication's board of directors and chair of its Council of Divisions. She also serves on the editorial boards of "Digital Journalism" and "Newspaper Research Journal."