An effective session with a consultant at the Writing and Media Center can change the trajectory of a student's day, helping them break through to improve an assignment or project. The shot at providing direct influence is what drew Joseph Cheatle to the field.
"There's an immediate payoff that sometimes is missing from academic research," said Cheatle, the center's director. "You have the ability to see that change."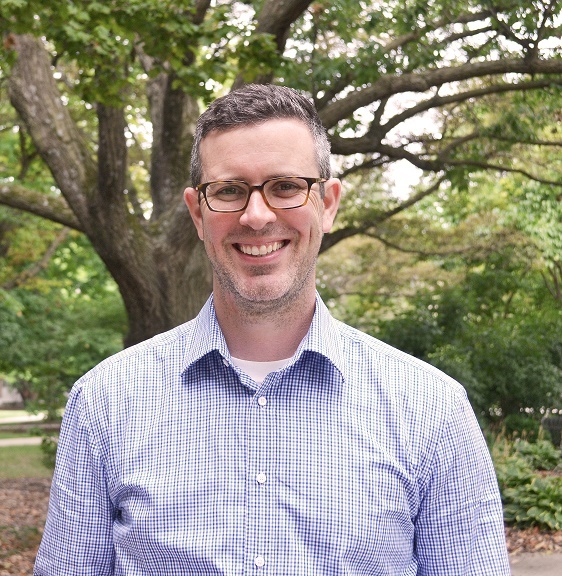 But students have to use and trust a writing center to see its benefits, which is part of the reason the Writing and Media Center is proactively courting faculty and staff to use the center's services, too. How faculty and staff view a writing center improves students' perceptions of a center more so than the opinions of parents or even peers, Cheatle found in research he conducted as a doctoral student. Using the center themselves can make faculty and staff more familiar with it and create goodwill.
Extending Writing and Media Center services beyond its traditional student audience also reflects an embrace of the ISU land-grant philosophy to serve the public, Cheatle said. In addition to looking to connect with faculty and staff, the center held some writing workshops at Nevada High School last year and is partnering with the Ames Public Library to provide services to the Ames community. Anyone can schedule a consultation with the Writing and Media Center on its website.
"We believe the Writing and Media Center should be for all people and support writers at all levels in the institution and in the community," Cheatle said.
Small groups forming
While the Writing and Media Center never restricted its services to students, the registration system for making an appointment was until fall 2019 linked to student email addresses. The ability to extend an invitation to others on and off campus came with a new registration system. Cheatle also held some workshops through the Center for Excellence in Learning and Teaching during the 2019-20 academic year that were designed for faculty writers.
This fall, the Writing and Media Center is taking another step to broaden its on-campus clientele by offering specialized small groups for faculty, staff and graduate students looking to improve their writing. So far, three groups have launched: two focused on group reviews of in-progress work and an accountability group to keep writing projects on track.
The groups of four to six people meet weekly with a facilitator in a virtual setting and are created and adjusted according to the members' needs. New groups will be formed on an ongoing basis when there is sufficient interest to organize around a particular theme or purpose. Participants can fill out the center's online form to create or join a group. Cheatle said while most interest in small groups has revolved around academic writing, they aren't limited to that.
In addition to the sustained practice small groups provide, eight of the center's 50 student consultants are graduate students available for consultations with faculty or staff on individual writing or media projects, Cheatle said.
Benefits for all
Bringing together faculty and staff writers can help create connections across the institution that otherwise wouldn't happen, Cheatle said. That can have unexpected upsides. For example, he said, it was interactions via the writing center that led to an upcoming Oct. 30 virtual event on publishing a first novel by Denise Williams-Klotz, assistant director of multicultural student affairs, and Rachel Mans McKenny, an associate teaching professor in English.
"You never really know what next thing is going to come out of it," he said.
Working with faculty, staff and community members on a wider variety of projects also enhances the experience of the center consultants, which makes them more able to help the students who remain the bulk of their clients, Cheatle said.
"They bring new techniques, strategies and ways of thinking to their work with students," he said.