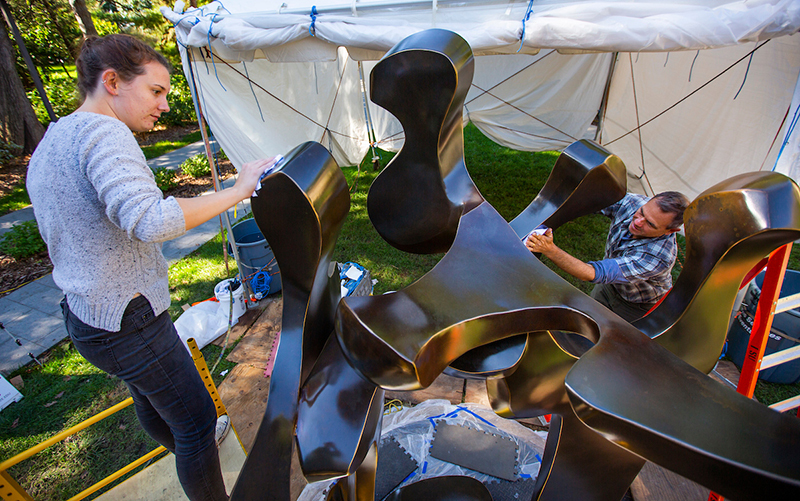 From left, assistant curator Sydney Marshall, university museums, assists art conservator Francis Miller with preservation work this week on the 9-foot Bravo III bronze sculpture west of the Gerdin Business Building. Miller, who owns the Hamden, Connecticut-based Conserve ART, has worked on numerous projects for university museums in the last decade, including Christian Petersen's bronze panthers east of Morrill Hall (2012) and the four limestone muses outside the top floor of Marston Hall (2015).
After removing oxidized buildup on the sculpture's surface, Miller and Marshall applied a protective acrylic coating to the bronze (pictured). The final, warm weather-dependent step in the process will be a wax coat for further protection from the elements.
Bravo III, by Bill Barrett, is part of university museums' Art on Campus collection.