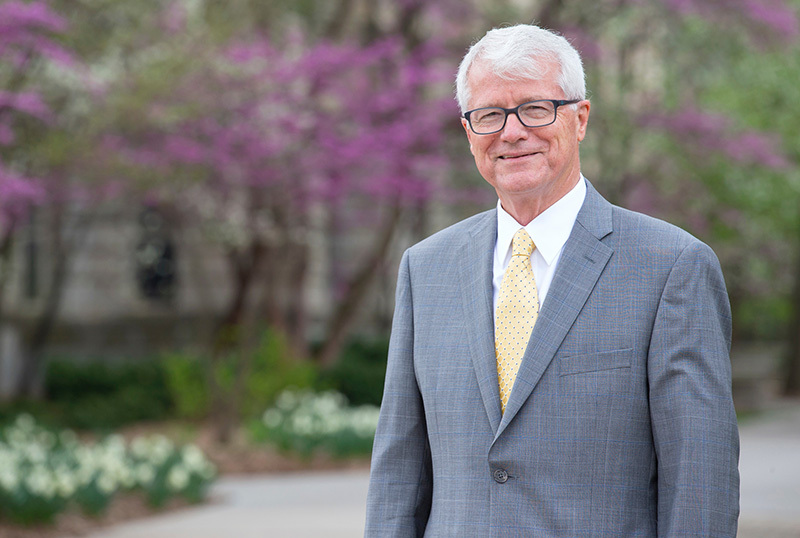 Former Iowa Stater Ben Allen returned to campus April 17 as part of the presidential transition. He is serving as a senior policy adviser to President Steven Leath through May 8, and assumes the interim president role on May 9. He'll remain in that leadership role until Iowa State's next president arrives.
Allen said he is meeting with as many faculty, staff and student groups as he can these first three weeks to learn about key issues for the university and to "keep Iowa State on a positive trajectory" until the next president is selected.
Allen spent 27 years as an Iowa State faculty member and administrator. He joined the transportation and logistics faculty in 1979 and became department chair in 1984. He served as interim dean (1994) and the third dean (1995-2001) of the College of Business. He was the college's first Distinguished Professor (1988). He was interim vice president for external affairs (2001-02) and vice president for academic affairs and provost (2002-06). He left Iowa State to serve as president at the University of Northern Iowa, the position he retired from in 2013.
Through May 8, Allen is keeping an office in Parks Library. He moves to 1750 Beardshear on May 9. He can be reached by email, bjallen@iastate.edu, or phone, 294-2042.