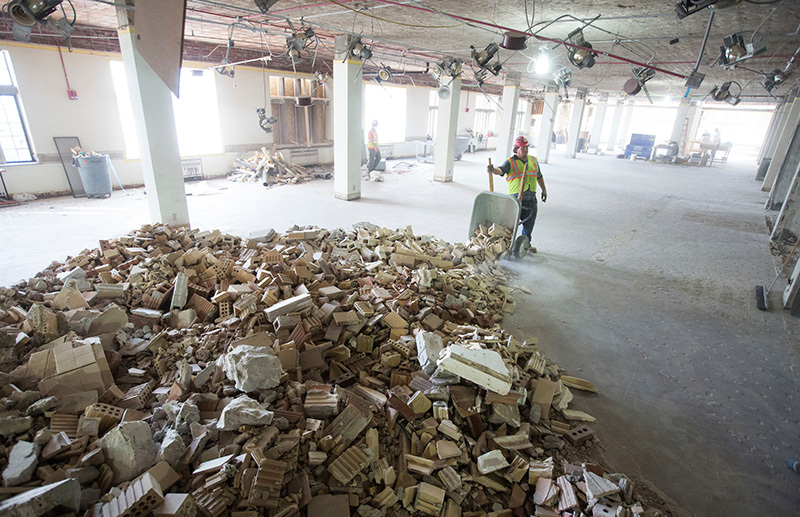 A demolition crew has been working since Oct. 17 to ready the site of the former Friley dining hall for ISU Dining's newest project, Windows. By Thanksgiving, work will shift to construction mode.
When it opens next fall, Windows dining center will feature three food stations and continuous hours from early morning through late night, with seating for at least 350 people. Menus will change throughout the day, including a late night option. In addition to serving students with a meal plan, the dining center will be open to the public.
The Friley dining center closed in 2003 when the Union Drive Community Center opened. (Above), crew members pile interior debris which subsequently will be transported outside to dumpsters for recycling. Below is an architect's illustration of the Windows venue.