Beth McNeil, professor and associate dean for academic affairs at the Purdue University Libraries, West Lafayette, Indiana, has been named dean of the Iowa State University Library. She will begin on July 15.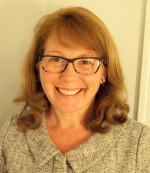 "Iowa State's libraries are a tremendous asset, not only for the university, but for all Iowans," President Steven Leath said. "Beth McNeil's leadership will help take our programs to the next level, broaden the resources available to students and faculty, and expand the reach of our scholarship."
At Purdue, McNeil was responsible for managing 12 campus libraries, as well as the archives/special collections, technical services, digitization and the collections management units. She had oversight of nearly 90 faculty and staff and a $13.7 million annual collections budget.
McNeil previously served in leadership positions in the libraries at Bradley University, Peoria, Illinois; and University of Nebraska, Lincoln.
"I am honored to serve Iowa State as dean," McNeil said. "It's a great library with an exceptional history and a bright future. I look forward to working with students, faculty and staff to support our mission to create, share and apply knowledge in Iowa and around the world."
Iowa State's library serves the entire campus with a $23 million budget and 110 faculty and staff. The library includes:
Parks Library recently ranked 16th among The 50 Most Amazing College Libraries by CollegeRank.net.
McNeil earned a bachelor's degree in English and a master's degree in library and information science, both from the University of Illinois, Urbana-Champaign. She completed a doctoral program in human sciences, with a focus on leadership studies, at Nebraska.
In making the announcement, senior vice president and provost Jonathan Wickert praised interim dean Joyce Garnett for her leadership and members of the search committee for their thoughtful consideration of candidates.